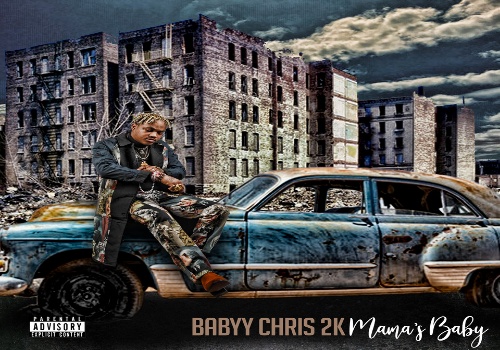 Babyy Chris 2K is back with his new single, "Mama's Baby."
Since making his major label debut last month on
Reckless Republic/Island Records, Babyy Chris 2K came out swinging with his single "No Harm" featuring Kevin Gates. The single made heavy splashes on Spotify, especially on their editorial playlist "The Realest Down South," which has helped its growth across all DSP's nearing 5 million streams since release. BET has also made Chris the face of their Fresh Face Friday campaign for the video, which featured Gates.
Today Babyy Chris 2K returns with the second single from his forthcoming EP, 1000 BC
[Babyy Chris], titled "Mama's Baby." This single reflects on his low points in his life growing up in Atlanta's Bankhead neighborhood to now being signed by Reckless Republic/Island Records.
When speaking on "Mama's Baby," Babyy Chris 2K shares, "This is a song about redeeming myself from the lost world I was born in. It's about not giving up or never accepting the short end of the stick even though I came from the mud. I want to also acknowledge all the single mothers out there because I was raised by one, I am my mama's baby."