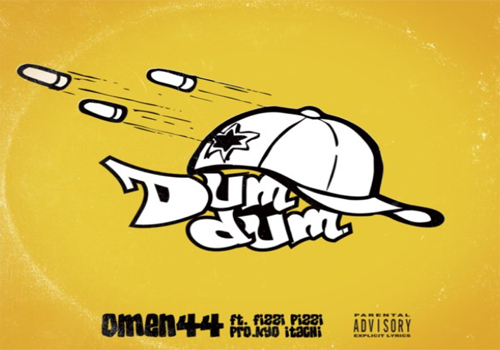 Omen44 shares with us his new single, "Dum-dum."
Omen 44 originally from Kobe, evolved into a seasoned and respected Hip-Hop artist since claiming NY as home and placing his stake in the music scene. The quick buzz and notoriety from his music resulted in shared global stages and collaborations with the likes of such heavyweights as Sizzla, Marley Marl, Statik Selektah and more.
44 offers fans a lengthy catalog of albums, mixtapes, and EP's all of which incorporate a mixture of sounds and beats from Jazz to Funk over his lyrical imagery.
"Dum-dum" is the second single of Omen44's forthcoming album "Hentai", featuring French artist Fizzi Pizzi and underground's most wanted, French producer Kyo Itachi who's been working with Conway, Roc Marciano, R.A The Rugged Man and Ruste Juxx, etc.