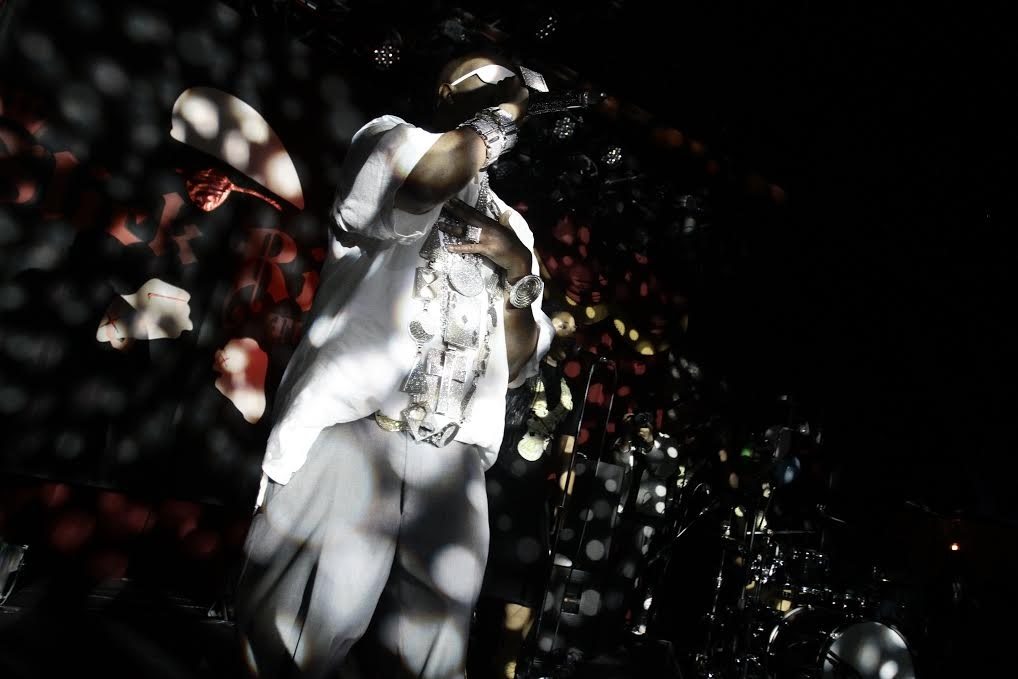 HipHop Heavyweights Raekwon, Brooklyn's own Fabolous, Aqil Davidson from"Wreckx-N-Effect", Dana Dane, Large Professor, Peter Gunz and Parrish Smith of EPMD are all in attendance for this year's festivities.
Anothermoment in time occurred this past weekend as music veteran Slick Rick The Ruler kicked off his 51st birthday celebration with a stellar performance at his annual Brooklyn Bowl bash. The man behind timeless classics such as"Children'sStory", "Hey Young World",and "Mona Lisa", to name a few, manages to maintainhis presence amongst his present day peers. Over the years, fellow hip-hop elite such as Nas and Q-Tip have honored MC Ricky D during his birthdaysoirees and this year was another epic evening as the man of the hour, dressed tothe nines, draped in his signature larger-than-life jewelry and blinged out eyepatch, ran through his classics and received"so much love", as Rick would say,from a sold out crowd.
Amongsthis team, who he lovingly calls Team Eye Patch, he was joined by his wife MandyAragones-Walters, his back-up singers, theRickettes, and some well-respected lyricists. He brought out indie-artist Dynas, who Ricky recently dropped a verse on his buzzing single"Who U?" and during special segment of Ricky's 60 minute set dubbed "Old School VS New School", Rick's DJ and MusicalDirector DJ Kaos brought out some special surprise performances. The packedhouse were on their feet as rappers Aqil Davidson from the New Jack Swing group"Wreckx-N-Effect" performed their hit single "Rump Shaker"; Queens' own LargeProfessor continued pumping the crowd with his performance of "Looking At TheFront Door"; Bronx-bred rapper and reality star Peter Gunz performed his smashsingle"Uptown Baby"; one half of EPMD, Parrish Smith, rocked the crowd withhis performance of "Rampage" and The Chef Raekwonconcluded the segment withhis performance of the classic jam "C.R.E.A.M".
After Ricky's closing performance of "Children's Story", his childhood friend and partner on Kangol Crew, Dana Dane, brought out an extraordinary cake -designed by BCakeNY- alongside Scoob Lover AKA Johnny Famous.