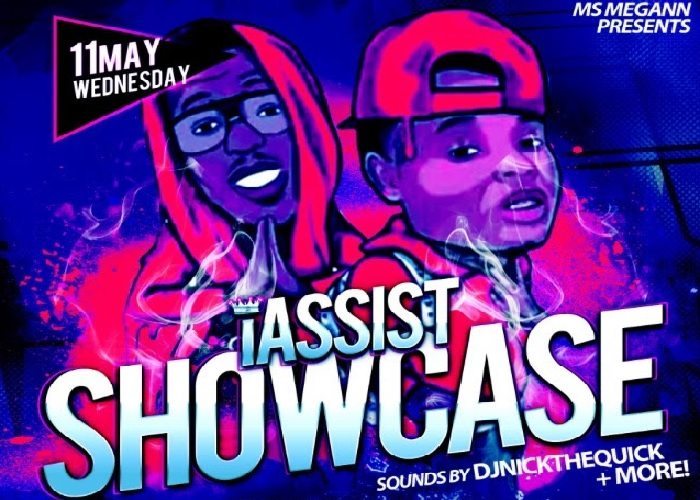 Artists! There is still a chance to be apart of the iAssist showcase! Since her showcase in Austin was shutdown during SxSW, Houston's top Hip-Hop consultant, Megann Lundquist, aka, Miss Megann, rescheduled it in Houston, May 11, at the Warehouse Live.
"It sucks that I couldn't complete my showcase in during SxSw, but This showcase is going to be bigger and better," said Miss Megann. From 7p.m. to midnight, this showcase will give music fans and supporters a similar experience to the one in Austin. Fans will get to watch Houston's hottest artists perform live and artist will be able to showcase their talent in front of packed crowd and industry heavy hitters. Performing live will be: The Sauce Factory, Haroldlujah, Spilly, and a variety of fresh new talent.
"Unfortunately, because the venue owners of Club 311, wasn't aware of the amount of people that was attending, they didn't prepare properly for my event," Lundquist's aka, Miss Megeann. "The police had to shut it down. Right there on 6th street." The show in Austin filled the capacity of the venue and the building became hazardous. Present at her show was not only fans; but, executives, D.Js, bloggers and any thing that could be an assistance to underground artists.
Because of Miss Megann's reputation as a prominent figure in Houston's Hip-Hop community, having that same atmosphere will be no problem . She first began helping 979 The Box's Go D.J. Hi C, but she is mostly known for structuring and assisting the Sauce Twinz. Her role played a key aspect in Twinz's success, as a result, she became very popular throughout the Southern region.
Miss Megann, who definitely learned from her  mishap in Austin. "We lost money, but next year iAssist is coming back to Austin. Even if we have to own a venue, we're coming back and we will be prepared to keep us outré of those situations."
Performance slots and vendor booths are still available for the iAssist Showcase. Media credentials for all bloggers, photographers and videographers are also available. For more information on this event, please contact Miss Megan at (832)453-2248 or via email Mmsmegann@gmail.com with iAssist Showcase in the subject line.