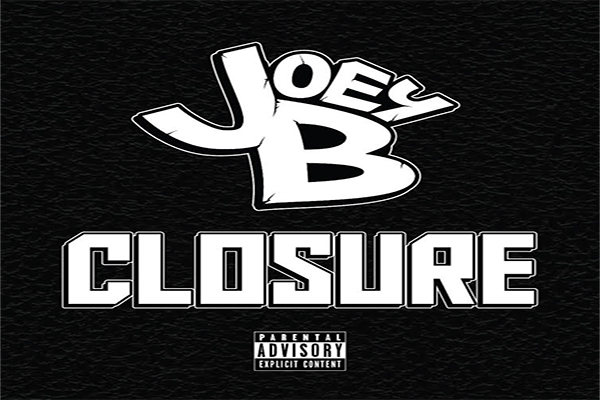 Joey B announces his Sophomore LP 'Closure'.
Joey B
has announced the Official release date for his sophomore LP titled "Closure".  The project will be available worldwide 
June 2nd 2017
 through all digital media & streaming sites.  Physical copies will be available at various stores as well as directly on 
www.JoeyBhipHop.Com
 "Closur
e" is literally set up as a walk through Joeys Life, it starts out dark and works it's way into a positive light, almost mirroring the transition in the Massachusetts emcee's life.  The 15 track album features Joe Budden, Kxng Crooked, Slaine, Pace Won, & Tsu Surf.  Stand out tracks include "Black List", "Met The Devil" (Ft Pace Won) "Closure: One Last Conversation"(Ft.  Red Pages) as well as the fan favorite "Wrong Time" (Ft. Trev Rich & Red Pages).
On the road leading up to a successful album release, Joey B has also announced the pre-sale on his clothing line, a "Booty Shorts Contest" (which you can find out more below), and lastly he will be releasing the Official Joey B unisex fragrance by L7 Premium Fragrances which is currently in production.