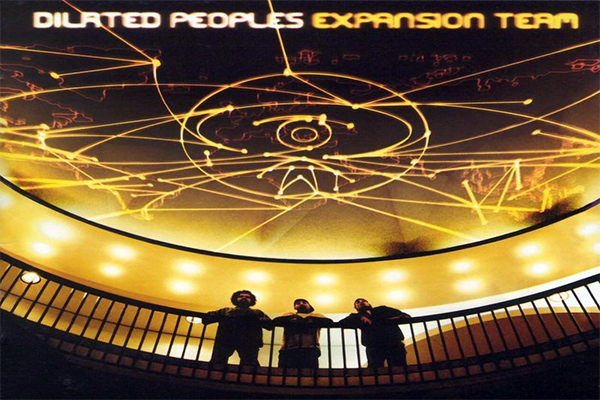 Dilated Peoples – Released 'Expansion Team' On This Date In 2001
Expansion Team is the second album from West Coast hip hop group Dilated Peoples. The release is widely considered the group's best album, led by the hit rap single "Worst Comes to Worst", sampled from William Bell's "I Forgot to Be Your Lover". Expansion Team features production from Dilated members Evidence and Babu, as well as popular underground rap producers DJ Premier, The Alchemist, Da Beatminerz, Questlove of The Roots and JuJu of The Beatnuts. Album guests include Guru of Gang Starr, Black Thought of The Roots, Tha Alkaholiks and Beat Junkiesmembers J-Rocc, Rhettmatic and Melo-D.
Its members, DJ Babu from the DJ crew Beat Junkies; Evidence; and Rakaa joined together in 1992 and released "Third Degree" (1997) and "Work the Angles" (1998) on ABB Records, developing a solid fan base in the underground hip hop community. They had previously recorded an album titled Imagery, Battle Hymns & Political Poetry (1995) that was never released, although many fans still have it on bootlegged tapes. The group eventually signed with Capitol Records and released The Platform (2000) to more critical acclaim.