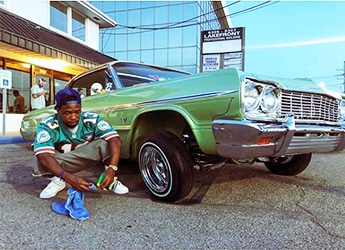 Curren$y releases the tracklist for 'The Marina,' the joint EP With Harry Fraud.
Curren$y is set to release The Marina EP with producer Harry Fraud on Wednesday, May 30. Curren$y posted the project's tracklist on Instagram yesterday after sharing its cover art last month,
The EP, which is produced entirely by Fraud, features eight tracks. The EP includes guest appearances by Wiz Khalifa, Action Bronson, Smoke DZA, French Montana and Street Wiz.
Check out Curren$y's The Marina tracklist below.
The EP is scheduled for a May 30 release date.