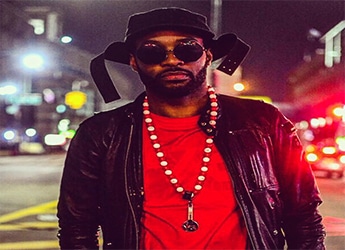 The Achiever's Forum: is a specially dedicated space for my friends and fans, also known as The Achievers, to interact, share and discuss my music, lyricism and more. Sign up to become a member and start posting.
Forever servicing his supporters with quality lyrical content, Mickey Factz returns with another Mixtape series akin to his famed "Y" series. Using the template of his own life, Mickey cleverly weaves stories based around love, racial profiling and personal religious experiences.
No Factz project is void of lyrical prowess as he flexes the strongest muscle in the human body over 12 tracks of mayhem. Releasing on his birthday 7/13, I Said Yo is for the die-hard and longtime fans of the Bronx emcee.
Giving fans an opportunity to support him before streaming platforms can, Mickey is allowing fans to pick their price as a give and take birthday gift between consumer and vendor. Disappointments will be nonexistent for those partaking in this amazing experience.
Visit his site via this link https://www.mickeyfactz.com/.