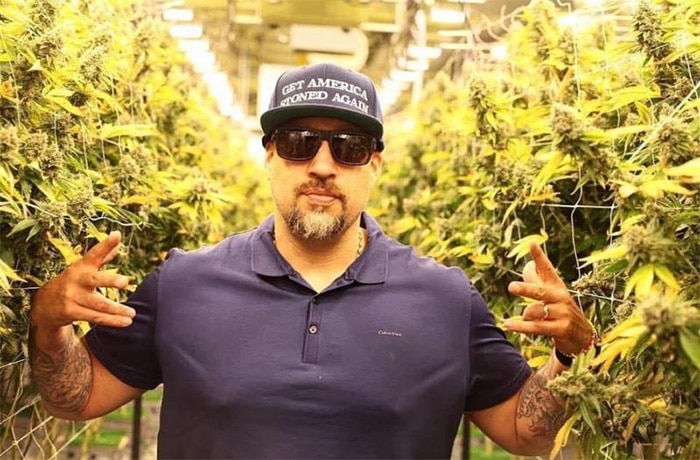 As seen on Forbes, Driven Deliveries, Inc. (DRVD), the world's first and only publicly traded cannabis delivery company, announced today that they have partnered Dr. Greenthumb's Dispensary to serve as their strategic e-commerce and delivery solution, providing them with direct-to-consumer distribution for cannabis products.
Cypress Hill rapper, B-Real launched Dr. Greenthumb's Dispensary in August 2018 in Sylmar, California. The dispensary sells an assortment of cannabis products as well as accessories, merchandise, clothing and more. It is a fully-licensed dispensary for medical and recreational use. B-real and Cypress will promote the store, products and partnership through its marketing channels and extensive social media network.
As part of the agreement, Driven will leverage a newly acquired distribution license, to deliver products from the brand and ensure 100% availability of marketed products. Additionally, Driven will leverage its expertise to build Dr. Greenthumb's an online store to boost its exposure, add customer convenience and increase sales. Dr. Greenthumb is scheduled to open another dispensary in Sacramento, California, on June 30, 2019. They have currently identified several additional locations in California and other states, where cannabis is legal.
"Management is extremely pleased to announce this partnership and is excited with the opportunity to significantly expand our service offerings," said Chief Executive Officer, Mr. Christian Schenk. "Our delivery platform, reach, and expertise are an ideal fit for a growing company with a brand name. B-Real is a staple in both the music and cannabis scene and a legend in California. We believe that adding their popular cannabis brands to our service will help increase sales for us and significantly enhance our brand."
"I consider myself to be incredibly fortunate to be part of another major inflection point. We are now able to see This partnership drive availability, brands, and revenues. This is the first of many significant projects you will see us pioneering together." Said Louis Mario Freese; aka, B-Real.