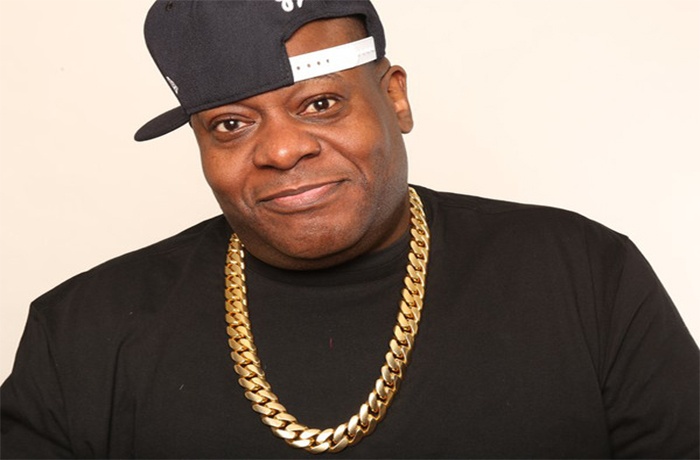 As one of the most influential personalities in Hip-Hop throughout the 80s and 90s, Chuck made a name for himself on 98.7 Kiss FM and 107.5 WBLS, which. Chuck broke many records of now legendary artists such as Run-DMC, Public Enemy, LL Cool J, DMX and launched the career of Funkmaster Flex.
Chuck's history is too length to cover in just one article. He was also one of the first VJs on NYC's first Hip-Hop video show, Video Music Box. Additionally, Chuck Chillout was instrumental in helping Doug E. Fresh and Black Moon the first recording contracts of their careers.
Chuck Chillout is still very active in Hip-Hop today. He has been able to keep with the trends in the culture and is very active on Instagram. Chuck Chillout, during this period of quarantine has decided to mix live every Thursday from 8pm Eastern on his and the WBLS Instagram pages.
Speaking on Instagram we understand that Chuck Chillout will be going live on Instagram live soon with a special guest. As we know, those in entertainment now use social media in turn bypassing mainstream media to express themselves.
We hear that special guess will be Charles Oakley. I can only speculate the topics that Chuck Chillout will cover during this lives session. However, if Charles Oakley is the guess, I am sure the New York Knicks organization will be included.
The Knicks organization and owner James Dolan have been in the news as of late and it has not been positive. Back In 2017 Oakley was forcibly removed from Madison Square Garden after some say he made negative comments aimed at Dolan.
Additionally, the Knicks recently received more negative press this time involving longtime Knicks support and season ticket holder, Spike Lee. The incident took place at MSG where the film director was not allowed to enter through an entrance he says he had used for 30 years.
Again, I am not sure what Chuck Chillout and Charles Oakley will discuss but whatever it is, I will be tuned in.