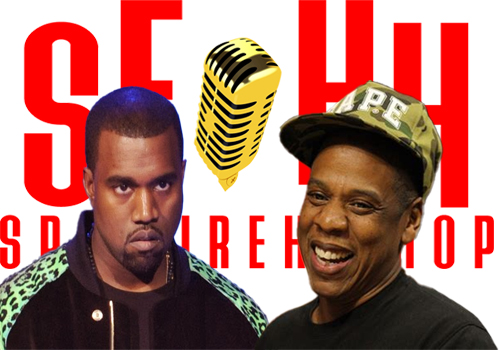 New information says that Jay Z may have sold Kanye's Masters to get ownership of his own.
Kanye West has rubbed people the wrong way lately including his wife. This week, Kanye West tried to display his Universal Records contracts, and referred to the music industry as "modern-day slavery."
"Here are my ten Universal contracts … I need every lawyer in the world to look at these," he shared before telling followers that the PDFs would not load on the platform.
In follow-up tweets, he shared screenshots of 10 documents that included a profit sharing agreement and a recording agreement. Ye said of the images: "This is what me Kanye West deal looks like today … I PRAY IN THE NAME OF JESUS THAT IT DONT LOOK LIKE THIS TOMORROW."
He also told followers "THIS MOMENT IS GOING TO CHANGE THE MUSIC INDUSTRY FOR GOOD."
This then appeared on Twitter. An user with the handle @lavidaNOTA, who refers to himself as The Authority, is a South African record label owner who read over the contracts noted that Jay Z sold the masters to Kanye's first six albums just so he could get his own masters back, per SandraRose.com.
Kanye contracts SUMMARY: Apart from the inducement which Kanye had to sign to get his advances. This shows that Jay Z sold the masters to first 6 @kanyewest's albums just so he could get his own back. He did so knowing Def Jam won't sell them back to Kanye in future. That's BEEF! pic.twitter.com/HFYEx0Lv8u

— The Authority (@lavidaNOTA) September 17, 2020
In one post, @lavidaNOTA writes, "I have 16-years experience in the music business… It took me all night to understand Kanye's contracts. Aspiring artists have no idea what they are getting themselves into. This is why it's important to ask people who have been through it for advice!"
In a follow-up tweet he explained, "Kanye contracts SUMMARY: Apart from the inducement which Kanye had to sign to get his advances. This shows that Jay Z sold the masters to first 6 @kanyewest's albums just so he could get his own back. He did so knowing Def Jam won't sell them back to Kanye in future. That's BEEF!"