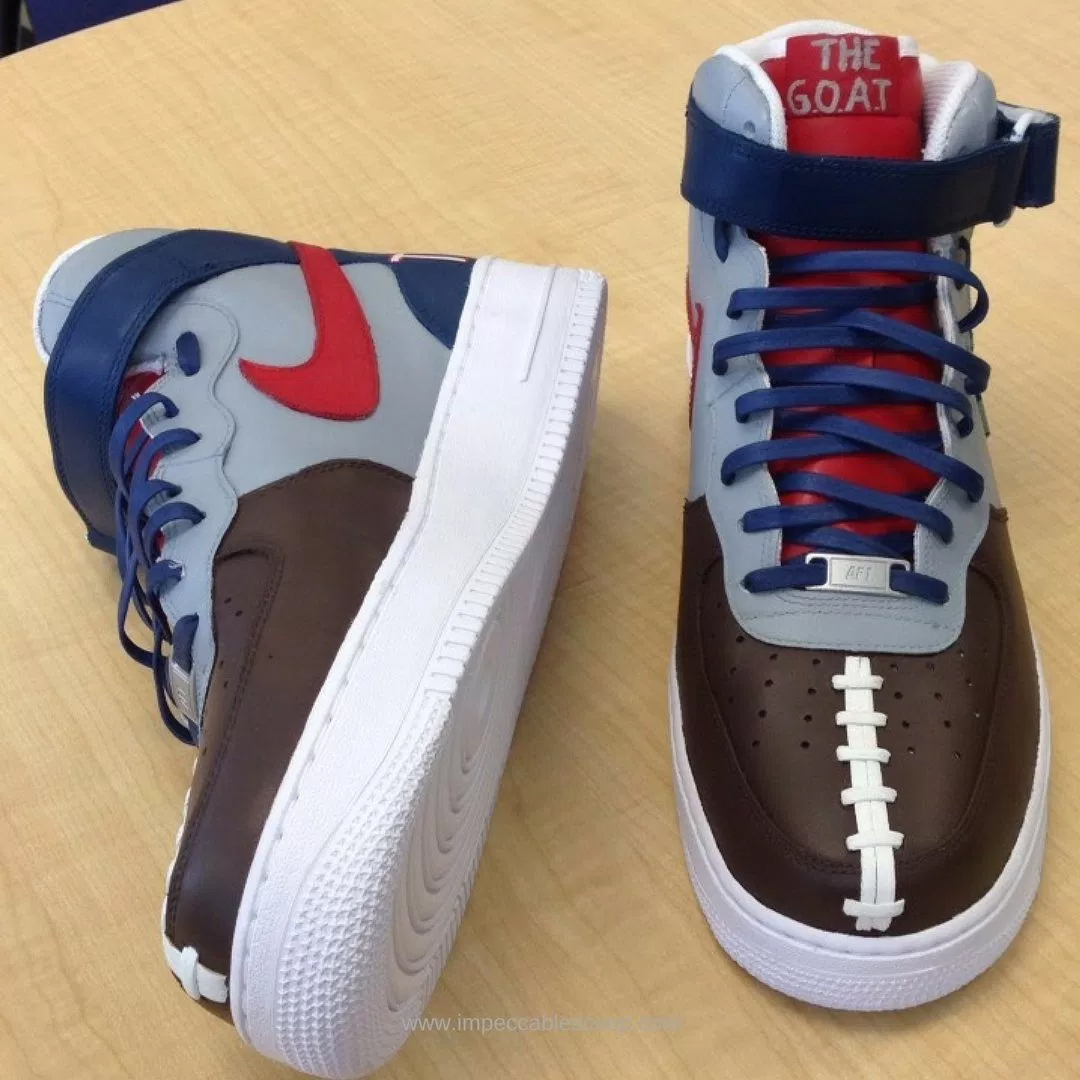 Tom Brady Inspires "The G.O.A.T" Air Force 1 Custom
Whether you love him or hate him, Tom Brady is one of the greatest quarterbacks of all time. Although his last Super Bowl victory cemented his legacy for the skeptics, die-hard fans weren't new to Brady's GOATness. Now, Brady fans (and haters) can see Brady's importance go from the end zone to the streets.
Custom king Impeccable Scoop took the iconic Air Force 1 and turned into into a shrine for Tom Brady. The blue, grey, and red along the upper pay homage to the Patriots' colors along with their logo painted over the shoe. The all-red tongue with "THE G.O.A.T." on top along with "TB 12" on the heel of the shoe ensure that Brady is getting the props he deserves.
What makes this shoe definite one to stand out is the toe box that resembles a football. The brown toe box and white laces going vertical definitely make this pair of customs stand out.
Take a look at this custom below and be sure to follow Impeccable Scoop on the 'gram here for more one of a kind customs.
Source: Nicekicks