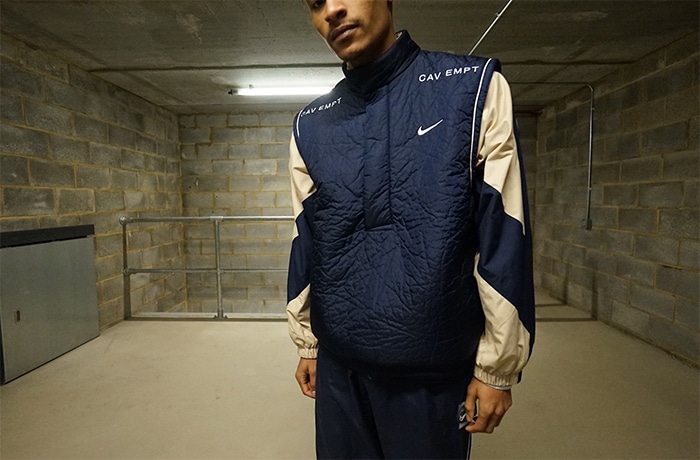 Tokyo-based Cav Empt embarks on a budding collaborative path with Nike bridging founders Sk8thing and Toby Feltwell's design language with the Swoosh imprint. Alongside a foundational tracksuit, the brand founded in 2011 has re-imagined the Air Max 95.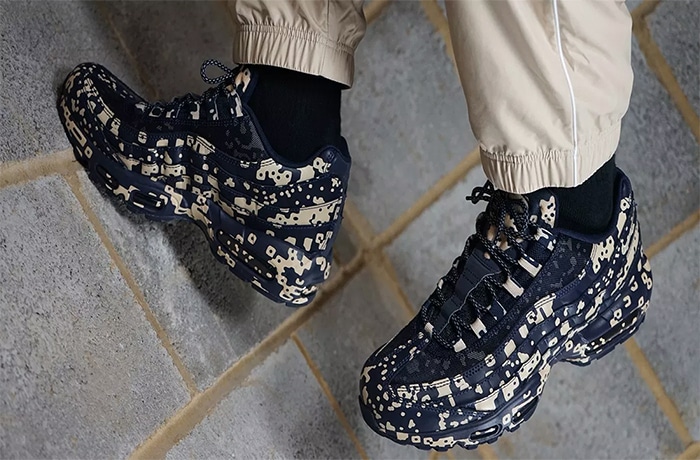 "In the early 2000s, a Nike Tracksuit paired with Nike Air Max was the uniform of the London Streets. We started C.E. a decade later, and though we were in Tokyo, images from that time and place have been consistently with us," said Toby Feltwell.
The shoe, both colored in navy and a light tan, features a modern contemporary digi camo-esque pattern that covers the silhouette in its entirety. It's a look that both calls out to London and Japanese cultures. "We looked at this opportunity to work with Nike as a way to interact with these images more directly. We are engaging in a sort of time travel. The project with Nike has allowed us to work in the present to redesign our past."
The Cav Empt x Nike Air Max 95 will release on January 5 at Cav Empt's Tokyo store and on cavempt.com. A wider release will follow on January 10.
Source: Nicekicks