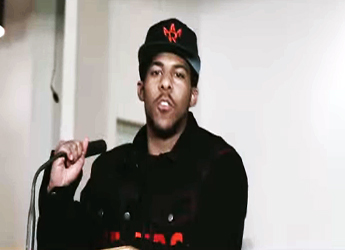 Royal tells his story in his new video for 'Was In The Dark'.
Have you ever been in the dark for so long and never new it? Then something happens in your life and you realize you were that the path you were walking was full of darkness. Making his debut on SpitFireHipHop is Harlem's own Royal. He tells his story in this new video for his single 'Was In The Dark' which was produced by Snowbird and Spunkbigga.
Watch the video and witness how Royal paints his picture of transformation. Be sure to get the album 'Royal Triller' which is available now.