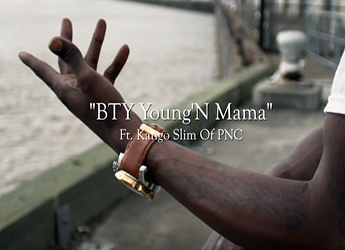 BTY YoungN releases his new 'BTY YoungN Mama' video featuring Kango Slimm.
Just in time for Mother's Day, the visuals for "BTY YoungN Mama" were released. By all accounts, the song was one that was close to the heart of the late, great BTY YoungN.
There probably was no fact about the artist/songwriter that was better known, than of the love he had for his mother. A lot of broken hearts were left behind when BTY YoungN's life was taken, but fortunately, he left behind a lot of his unreleased art, including this special video featuring Kango Slimm of the legendary group, Partners-N-Crime.
[jwplayer player="1″ mediaid="116730″]