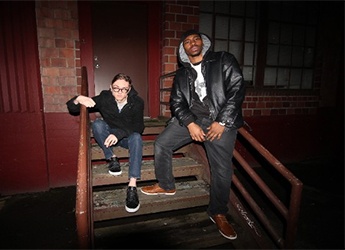 Marlowe which is L'Orange and Solemn Brigham release their 'The Basement' video.
As Marlowe (L'Orange & Solemn Brigham) near the release of their self-titled debut album (July 13th), they wanted to share one more: 'The Basement'. Directed by Malcolm Critcher, the new visual finds Solemn Brigham driving all night hosting a strange train of passengers as he unloads his narrative.
The video took 80 hours of filming in Los Angeles' back streets and includes over 20 cast members featuring notable appearances from "catatonic woman," "straight jacket man," "jesus," "older nun," "slutty nun," and "cougar." Enjoy the ride.
[jwplayer player="1″ mediaid="117533″]