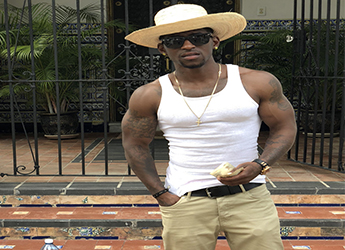 Shorts returns with his new 'Merci' video.
White Plains, New York rapper Shorts presents the music video for "Merci", the new single from his forthcoming album Long Story Short 2, set to feature Oaklin Winthrop, LifeTrav, Hartly, Phillz Jackson and Bizzness.
Directed by Shorts and Judlin Civil, the video was shot in the Dominican Republic and Cuba, and comes on the heels of visuals for Shorts' freestyle over Jadakiss' "All For The Love" and Jadakiss/Styles P's "We Gon Make It" instrumentals. Shorts dropped his solo debut project Long Story Short in 2016 spawning visuals for "Right Now" and "Good Space"
"This visual took place with the intent to convey freedom," says Shorts. "Free from stress, free from worry. Even when the vision gets blurry, don't lose sight of what you see! 'Merci' means thank you in French and with that being said I'm thankful for everyone who supports and believes. As we all race against time I know I'm too invested to resign and in life there's no rewind. There's so much knowing in doing. No good comes from bad. Energy is real. Nothing else worked except work!" Long Story Short 2 drops July 13.
[jwplayer player="1″ mediaid="117957″]