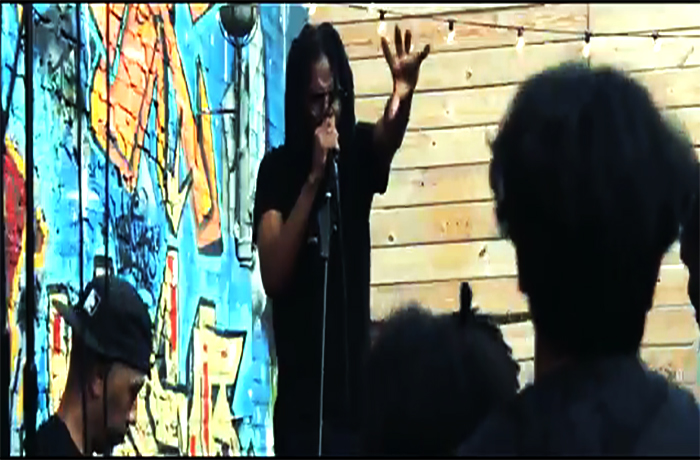 Stono Echo returns with this new 'Workin' video.
Jacksonville, Florida-based soul/hip-hop duo Stono Echo presents the Notsucal-directed music video for "Workin", from their new EP Black Diamonds. The duo is comprised of producer/DJ Paten Locke on the beats and scratches + multi-instrumentalist & composer and Jay Myztroh on vocals & accompaniments.
Their last release was the 2017 single "Holdin" which also appears on the EP. Paten also collaborates extensively with Edan, as well as Dillon Maurer, who is also Paten's partner at Full Plate, their imprint and the label behind Black Diamonds. The 'cosmic gospel' duo's name references the 1739 Stono Rebellion. "This song is about declaring personal freedom," Jay explains.
"Everyone can relate to the unpleasant '9 to 5' and 'bar gig' scenes because that's clocking in for the check. On the other hand the scenes on stage and in the studio exemplify the hook of the track, 'Work ain't even gotta feel like workin' at all!'"
[jwplayer player="1″ mediaid="118135″]