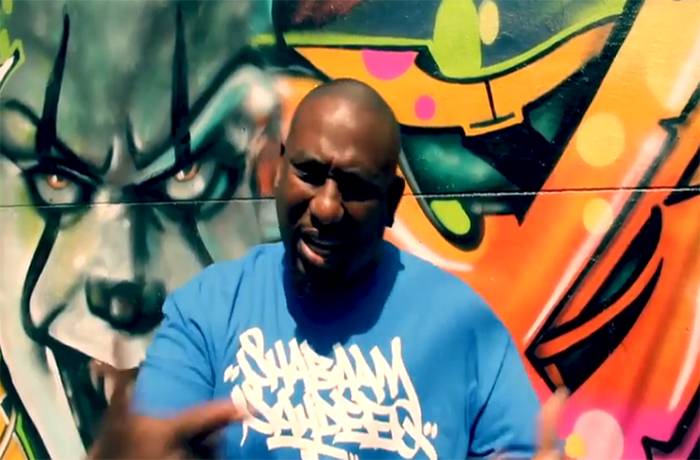 Shabaam Sahdeeq visits a few different cities for his 'Graffiti The World' visual featuring El Da Sensei.
The rap veteran releases his new video for 'Graffiti The World' produced by Jake Palumbo featuring hip hop legend El da Sensei from the iconic group The Artifacts. The colorful visuals were shot in New York, LA and Atlanta highlighting some phenomenal graffiti artwork. Graffiti artist Sterby Rocks makes a splash in video creating a live graffiti masterpiece.
The aesthetics in this video are astounding and full of exhilarating graffiti. The video was shot and directed by the multi-talented Shabaam Sahdeeq with additional shots and edits by Tone Spliff. Graffiti the World pays tribute to the element of hip hop that lends so much expression of hip hop culture through art. We see a powerful bar exchange between El da Sensei and Shabaam Sahdeeq with some dope cameos from Jake Palumbo, Skanks Da Martyr, Stahhr and Hiphoppington. Graffiti the World is an anthem for Boom Bap enthusiasts worldwide.
[jwplayer player="1″ mediaid="118459″]