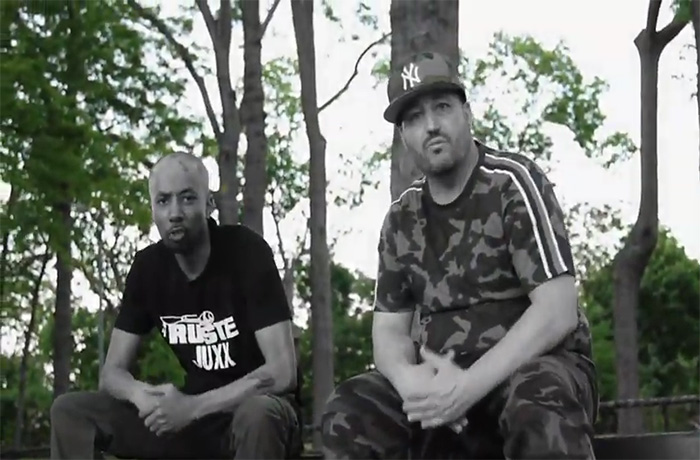 'Hard Luck' is the new video from Ruste Juxx and Grand Surgeon. The track was produced by BigBob and scratches from DJ JS-1.
Hip-Hop videos in addition to the music, also carries poignant messages. The latest visuals for 'Hard Luck' with New York emcees Ruste Juxx and Grand Surgeon uses key cinematography to transport the viewer to the center of their visions while avoiding the quintessential rap video images of drugs, partying and luxury.
The New York City scenescape makes the city itself a character within the visuals to put greater emphasis on the story within the music. The chromatic color contrasts provides a thematic element touched with nostalgia with the accompanying sounds of the swaying violin melodies.