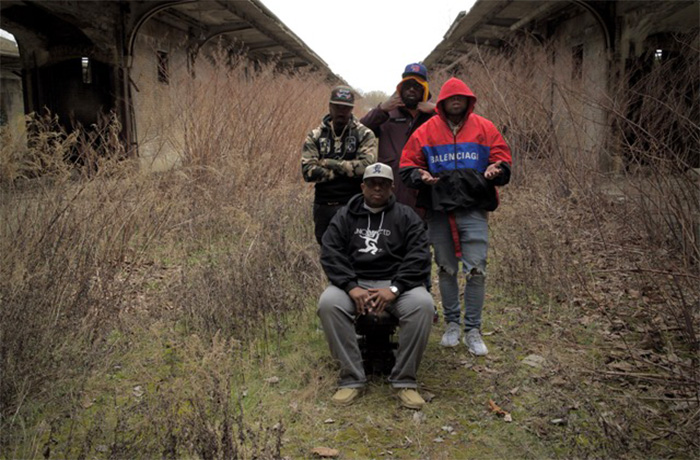 DJ Premier releases new video for 'Headlines' featuring Westside Gunn, Conway and Benny The Butcher.
The Griselda collective of Westside Gunn, Conway and Benny The Butcher (all emerging stars in their own right) is a unified family movement built on authenticity. It's cultural, it's raw and it's viral. Griselda's ascension, both collectively and individually is palpable. From their inauspicious Buffalo roots, to signing with Eminem and Shady Records, in a non-plussed industry which advances style over substance, the Griselda juggernaut has created a real and sustaining moment. With the crews amazing run of both commercial success and critical acclaim there is no disputing that a real street ethos exists.
DJ Premier is a living auteur; his champion sounds have been the authority for the soundtrack of the streets for three decades. While his ear sets Preem apart from his contemporaries, the legendary creator also has an inimitable ability to build a unique chemistry with each artist he works with. Whether it was Notorious B.I.G., Nas or Jay-Z, Preem has been a constant staple and bridge in Hip-Hop's retro futurism, assisting in turning fast rising artists into rap royalty.
The video for 'Headlines' was shot on Super 8 Film on location in Buffalo, NY by famed director Jason Goldwatch. "When I saw that we received a video treatment from Jason Goldwatch, I knew there would be some special look to it because he steps outside the box to be different; so I didn't even read any other treatments that were submitted" DJ Premier declared. "I love the fact that Westside Gunn suggested that we film the video in Buffalo to capture the gritty, grimy energy of their city. The outcome is exactly that and true to our vision—raw!!!"