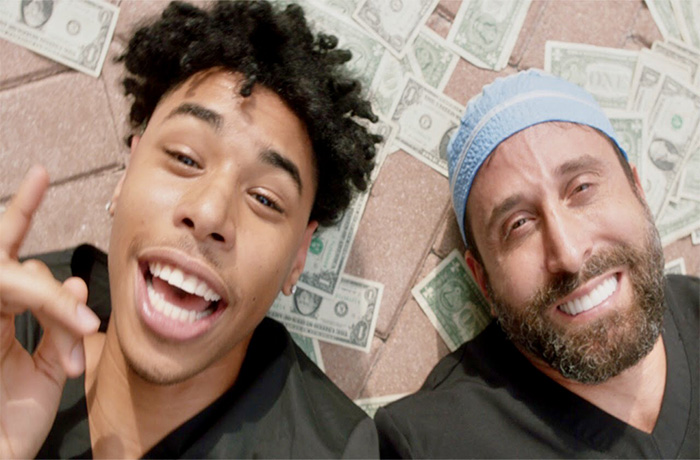 Lil Satan debuts on SpitFireHipHop with his 'Dr. Miami' video.
T he World's most famous Plastic Surgeon Dr. Miami is featured in rapper Lil Satan's new rap video entitled 'Dr. Miami'. The song went viral in June on TikTok when thousands of people began making dance videos to the song while stuffing their shirts and pants and uploading videos.
The song caught Dr. Miami's attention and he posted about it to his 2 million followers on social media. This lead to Dr. Miami being in the official music video released last night and now Lil Satan created a contest to pay for a free breast implant for whomever submits the best video to the song.