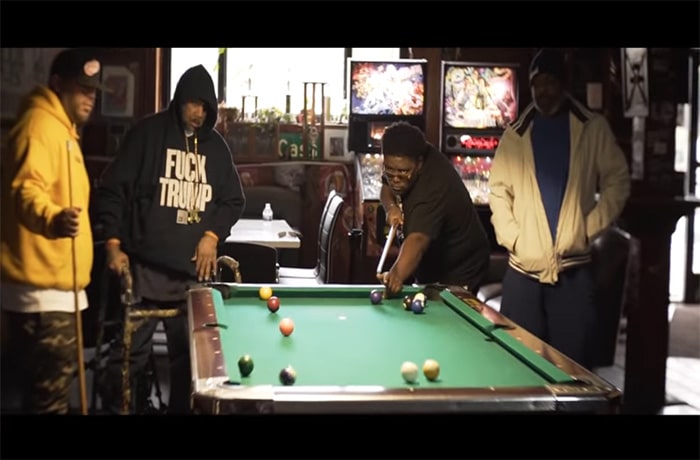 Apollo Brown releases his 'The Backbone' video featuring Guilty Simpson, Fat Ray and Melanie Rutherford.
Detroit has an indelible legacy in hip-hop. From artists like J Dilla to Black Milk, from Denaun Porter to Apollo Brown, Detroit's music has a sound unlike any other. When Apollo Brown set out to create the tribute to his home, he knew he needed to do the city justice.
"That's home. The backbone. Detroit. Way deeper than a rap song. We work hard here. We live where simplicity is genius, less is more, and straight to the point is an attitude. I deliberately wanted Detroit to be conveyed to the listener with the most minimalistic approach, but packed with the type of feeling that is oh so important to me." – Apollo Brown
Featuring over fifty Detroit artists, Apollo Brown's new double album, Sincerely, Detroit, is a love letter to the culture. From different eras and different walks of life, veterans and newcomers alike lend their styles and deliveries to the twenty-one track album. Featuring artists like Royce Da 5'9", Crown Nation, Black Milk, Trick Trick, Elzhi, Slum Village and many, many more, Sincerely, Detroit is a nearly comprehensive look at the styles and flavors of Detroit.
While the world watches Detroit for influence, Apollo is back to remind people that Detroit sets a standard for others to follow and is a creative haven for Hip-hop. Today we're extremely excited to share the first video off of the new album The Backbone (feat. Guilty Simpson, Fat Ray, Melanie Rutherford).
"Nobody can duplicate what we give to the world." – Apollo Brown