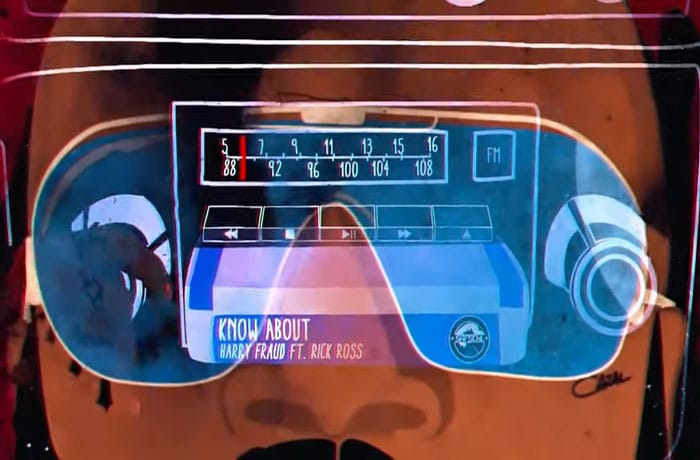 Harry Fraud connects with Rick Ross for this new 'Know About' video.
In 2017 Harry Fraud and Rick Ross teamed up to record "Know About,", originally released on  the masterfully produced Harry Fraud mixtape, The Coast, featuring French Montana, Playboi Carti, Wiz Khalifa, Jay Critch, Rick Ross and many more.
Two years later La Musica da Harry Fraud and the MMG Boss now drop their animated video for "Know About." Why now? Well, Harry says "I spent most of 2019 working on and producing the forthcoming French Montana Album (which is slated for release before the end of the year).
When that was finished, I decided to do something fun for Halloween and what is more fun than an animated Rick Ross rolling with skeletons!" Watch the official -animated video for Know About by Rick Ross x Harry Fraud and you be the judge….
Stream and purchase 'Know About' today.