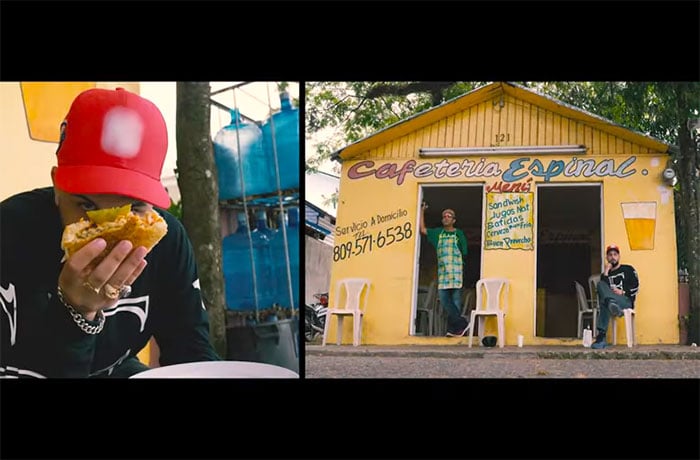 Radamiz releases his new 'Know My Name' video featuring Oxytocin.
Raised by Dominican-immigrant parents in Bed-Stuy, Brooklyn's Sumner Projects complex, 26-year-old MC Radamiz's story is unlike a story told before. From being influenced to start rapping at the age of 12 outside of his first job packing groceries at a local supermarket, to highlights such as being declared as Hot 97's East Coast "Who's Next" artist and opening for the likes of of Kendrick Lamar, Rakim, A$AP Ferg, Talib Kweli, Mos Def, Action Bronson, Pro Era and many more.
Radamiz has also been busy performing at venues all over NYC including SOB's, Webster Hall, Santos Party House, YouTubeSpaceNY and a main stage performance at the Brooklyn Hip-Hop Festival.
"Nothing Changes If Nothing Changes" deals with my insecurities and biggest strengths. It glorifies the trying times of the past as the walkway to self acceptance. It's New York, it's the Dominican Republic, it's wherever I've called "home" Radamiz declared.
Today, Radamiz returns with a new visual for "Know My Name," which was shot on location in the Dominican Republic to celebrate and honor his Dominican heritage.
"In May of 2018, me and FifthGod flew down to the Dominican Republic to create probably my most important music video to date. If I wanted you to know me, I needed you to know my family, on BOTH sides" Radamiz commented. "From birth I've gone to D.R. once or twice every single year and the invaluable lessons of love, beauty, gratitude, hard work and so on continue to resonate. I want to give you my peaceful countryside life when I disappear to in the general Sajoma region.
The main locations are the campos of Yerba Buena and Las Lomas De Los Palos, where my mother and father were raised respectively. I wanted to show you my grandmother. I wanted to share with you people you may never meet. And I wanted them to meet you all as well. My experiences there have made me the man & artist I am today and I'm so excited to finally share this with you."
[jwplayer player="1″ mediaid="126933″]