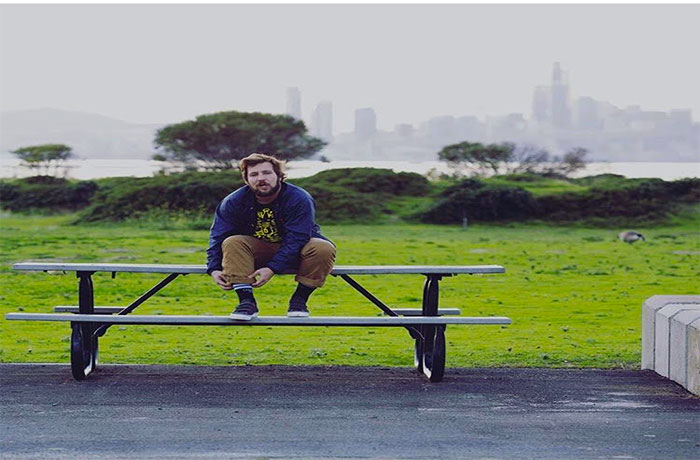 Space Cadet makes his debut on SpitFireHipHop with his 'Good Mood' video.
Redding, California rapper/producer Space Cadet presents the Baws Films-directed music video for "Good Mood," his self-produced new single. A member of Bay Area collective Thirdeye Coalition, his releases include solo albums Still Love You, Like Home and Letters From Space as well as his collaboration album The Love Nostalgic with Larry and his Turtlenecks project, A professional sound engineer as well as a drummer/percussionist for marching bands, punk rock bands and everything in between, Cadet also collaborates heavily with fellow Bay Area rapper J.Lately.
"When I was done with the beat, the most appropriate title for it in my mind was 'Good Mood' because that's just how it made me feel," Cadet says about his new single. "When I was done with it, I immediately started writing to it, which isn't normal for me. That same energy transferred over into the lyrics so I just kept the title the same, which also isn't normal for me.
The concept itself is pretty self explanatory, like waking up in such a good mood you don't let bad energy or worries you normally would have effect or ruin it." Cadet is currently working on his third solo project.
[jwplayer player="1″ mediaid="126755″]