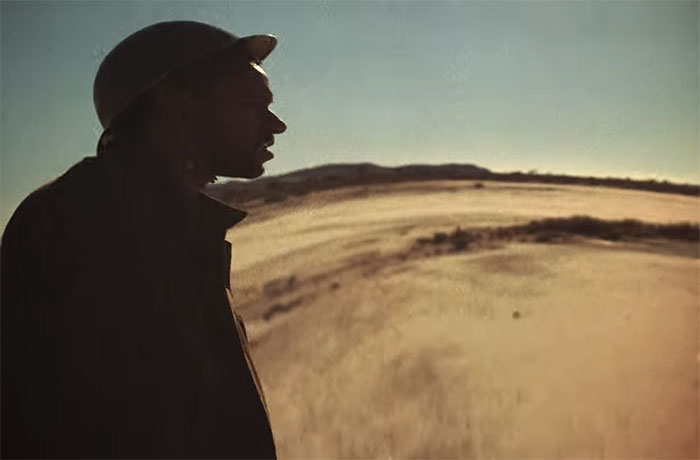 L'Orange and Jeremiah Jae release the new 'Behavior Report' video.
Producer-rapper duo L'Orange and Jeremiah Jae – "one of the best tag teams rap has to offer:" release the music video for "Behavior Report," from their recently-released and raved-about expansive rap noir Complicate Your Life With Violence (Mello Music Group). The video offers a glimpse into the twisted world they created that exists somewhere between a Spaghetti Western and 25th Century Mars, apocalyptic and in the throes of war.
To make Complicate Your Life With Violence, rapper Jeremiah Jae went full Stanislavski. He shaved his head and adopted a rigorous military work-out regimen. For the video, Jae comes to life as the character he imagined: a former mob boss, who was released from prison and conscripted into the army. The album was produced by L'Orange, who gifted Jae a Stanislavski method acting book after they finished the project.