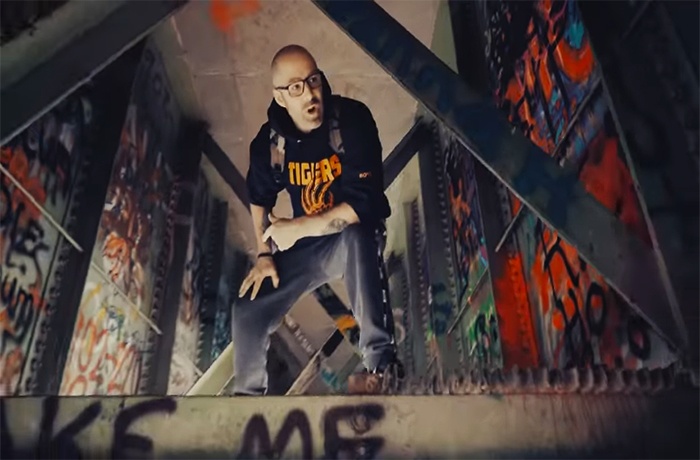 Classified returns today with the visual for 'Rap Shit' featuring Dax and Snak The Ripper.
A year and change after releasing his last full length album, Tomorrow Could Be The Day Things Change, JUNO Award winning, multi-platinum Canadian hip-hop artist and producer Classified is readying a new project.  Today, he gave a hint of what's to come by going back to basics on some "Rap Shit" with Dax and Snak The Ripper.
The "Super Nova Scotian" was recently nominated for another JUNO Award for his "Powerless" video (which was directed by Andrew Hines) and also just wrapped his highly-praised, national headlining Canadian Classic Tour, which saw him take over venues across the country, performing tracks old and new for legions of fans. As one of the most influential hip-hop artists in Canada with over 100 million streams globally, the multiple JUNO Award winner has a combined 24 nominations and 8 wins between the MuchMusic Video Awards, JUNO Awards, and East Coast Music Awards.
"I wanted to take this one back to where it all started. When I was 15 and started rapping, we use to shoot homemade videos and there is only one place in Enfield that doesn't look like old country town–the train bridge (where you smoked your first joint.. drank your first beer, brought your first girlfriend)" Classified quipped to Complex Canada.  "I tried shooting video's here when I was a kid and wanted to take it back to the same place…… then got Dax to shoot where he's at.  Snak shot in his hometown and my brother put all the footage together and tripped it out!"
[jwplayer player="1″ mediaid="128261″]