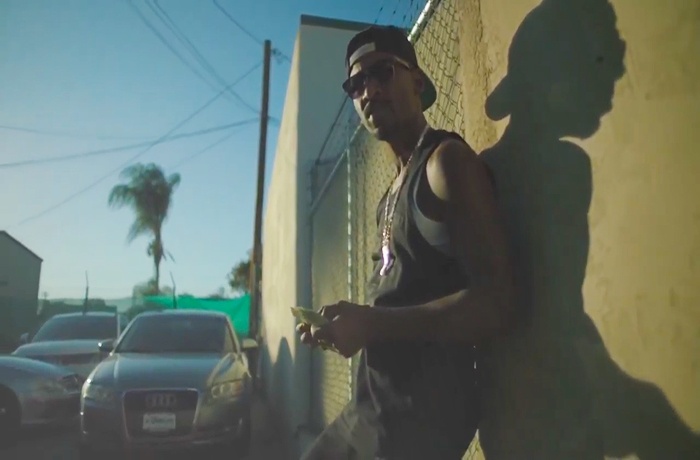 Samy Wats does it for his city in this new 'Same As It Ever Was" video.
San Diego's own Samy Wats is back with another new video. Back in February, Samy released his 'High Horse' video. Today he returns with 'Same As It Ever Was'.
The message here is, the more things change, the more they stay the same. Samy Wats depicts the street life in San Diego. In the video someone in Samy Wats' camp wins a mixed martial arts fight in the ring. The guy he beat didn't like this and sought revenge. The loser and his friends drove by and shot and killed one of Samy's guy.
Samy's guy was on the path to change his life fighting MMA but the streets seem to never change. Watch 'Same As I Ever Was' video.
[jwplayer player="1″ mediaid="129210″]