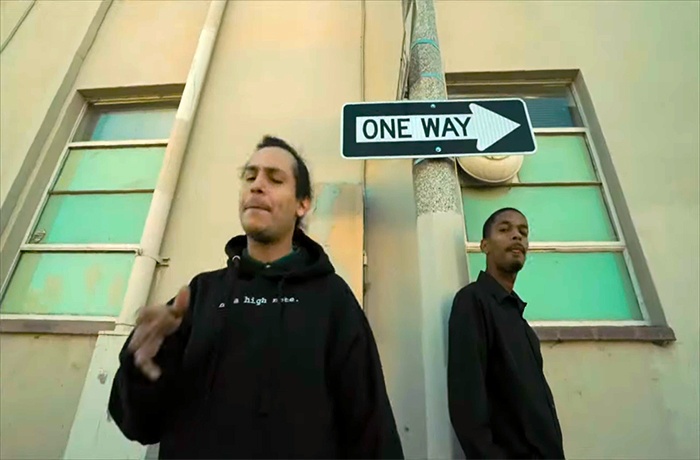 Self Provoked and Trizz release the video for their 'Timescape' single.
Los Angeles rappers Self Provoked and Trizz join forces to drop "Timescape" produced by Nuglife. This is their first official collaboration even though they met a few years ago. The rap duo add "One day at a time we developed the perspectives we speak about in the song, an underground development. Timescaping our days and by that we mean not conforming to the present day as ultimate reality. We're aware of the possibilities we can tap into."
Watch the new 'Timescape' video below and leave a comment.