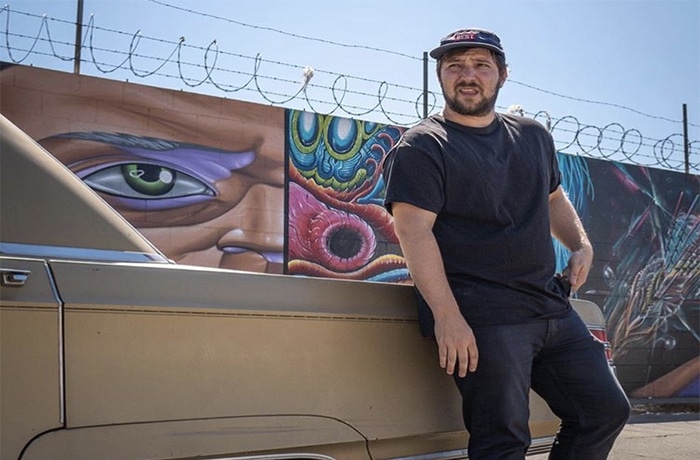 Space Cadet returns today with his 'Eyes Closed' video.
Redding, California rapper/producer Space Cadet presents the Bui-directed music video for "Eyes Closed," his self-produced new single coming on the heels of visuals for previous single "Good Mood." A member of Bay Area collective Thirdeye Coalition, his releases include solo albums Still Love You, Like Home and Letters From Space as well as his collaboration album The Love Nostalgic with Larry and his Turtlenecks project.
A professional sound engineer as well as a drummer/percussionist for marching bands, punk rock bands and everything in between, Cadet also collaborates heavily with fellow Bay Area rapper J.Lately.
"Initially I wanted to be walking next to the car while it was moving really slowly, to tie in with the theme of the hook, like a walk in the park type thing," Cadet says regarding the video. "However, the car (which my best friend Larry let me borrow) battery died and we had to wing it. I think in the end, the video now ties in much more to the verses as far as having to deal with the obstacles and adversities of the journey."
[jwplayer player="1″ mediaid="129452″]