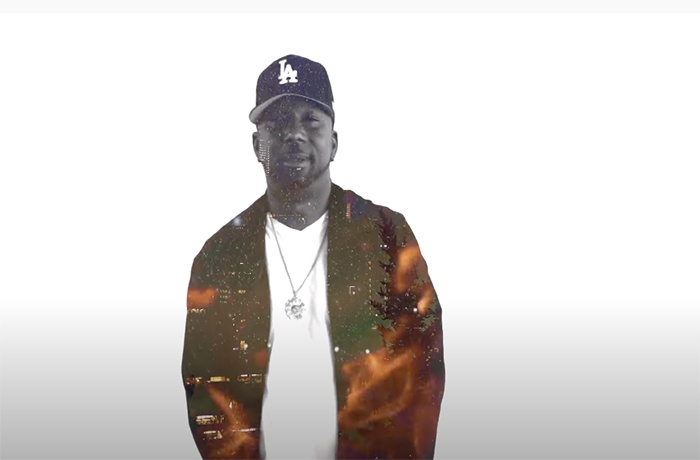 Brady Watt, Ras Kass and Maverick Sabre star in the 'Push On Thru' video.
Brady Watt's profile has risen exponentially due to a rapidly growing production resume and his groundbreaking "Bass & Bars" series (an ongoing series that has included appearances from Warren G, Evidence, Pharoahe Monch, B-Real, Smoke DZA, Talib Kweli, Murs, Papoose, Benny The Butcher, Conway The Machine and Jadakiss among many others) that has generated tremendous sustained organic growth and widespread adulation across fans and fellow artists alike. 
On the heels of his most recent collaborative projects with Bishop Nehru, The Real Book, Vol. 1, and WAVRIDIN with Demrick, Brady brought Ras Kass and Maverick Sabre together for a new inspirational single and video for "Push On Thru."
"Ironically, Ras Kass and I are neighbors in LA, but during quarantine I've been locked down in New York City since early May. Luckily, I have a studio here and have been able to make music every day, I wanted to make a positive song for the world right now and saw an awesome opportunity to do that with Ras and Maverick" Brady quipped. "I've worked with Ras Kass before when we did our Bass & Bars and I've been a fan of Maverick's for years. The video for "Push On Thru" was shot during the quarantine in Ireland, New York and LA (all using social distancing practices of course)."
In nearly half a century of rap, you'd be hard-pressed to find anyone as venomous, cerebral and creatively fearless as Ras Kass. With the nature of the threat growing more real by the day, there isn't a more necessary time for the waterproof emcee to apply disinfectant "I speak words of life into mics/then multiply the bread like Christ/take from the haves and fight for the have nots" he sermonizes.
"I'd seen Brady get down for years, from him rocking with Talib Kweli & him being in Preemo's band. So I've been a fan of his handiwork (pun intended)" Ras lamented. "At the time, I don't think we realized just how much the world would need something edifying, but that's how the universe works. It's uplifting, spiritual and we're healing thru unity, so we all have to "Push On Thru."
"I met Brady in LA for the first time when I was rehearsing and he came by to film a Bass & Bars episode. We are fans of each other's work and both Irish connected as well" Maverick commented. "I was honored to work on this song with him and Ras. "Push On Thru" is about hope and in these current times that sentiment connects with everyone."