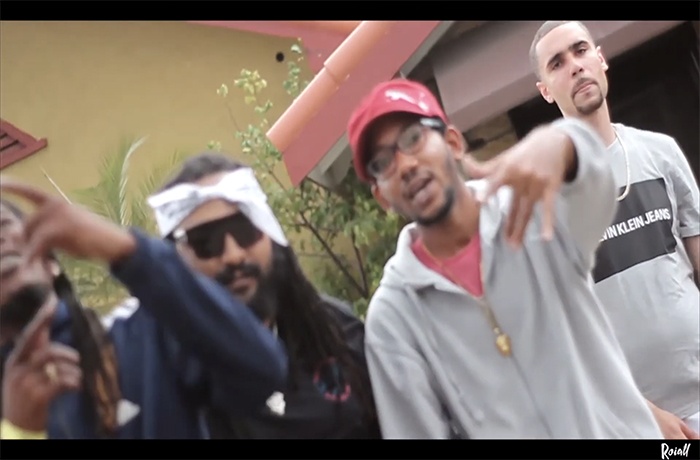 The Council, Eesah and SpaceAgeRasta tell us about the' Streets of Jamaica' in new video.
The Jamaican Hip Hop collective The Council connects with Reggae artists Eesah and SpaceAgeRasta for a new single titled 'Streets of Jamaica', now available on all digital platforms, under the All Nations Music label. The song is also accompanied by a music video, directed by Fyah Roiall.
The new school boom-bap beat and raw verses from The Council's Five Steez, Nomad Carlos and The Sickest Drama, alongside SpaceAgeRasta, make this song a deadly combination, effortlessly blending social commentary with braggadocio. Eesah's catchy hook fits right in place to remind everyone where all this dopeness comes from – "We going hard again / Dem think seh ah foreign but ah yard again."
The music video shows amped up performances from all the artists, interspersed with various visual effects, matching the high energy of the song itself, which would sound equally at home in many Hip Hop, Dancehall and even modern Reggae playlists.
Streets of Jamaica is the second release, following Life Goes On which featured SpaceAgeRasta, Inztinkz and The Sickest Drama, from collaborative sessions with The Council, NRG and Eesah.
The Council comprises Five Steez, Nomad Carlos, The Sickest Drama and Inztinkz while NRG (New Reggae Generation) consists of SpaceAgeRasta, Iyah Gift and Rseenal. Eesah joins the fold as a singer or singjay, bringing the melody, among a circle of rappers and deejays.
[jwplayer player="1″ mediaid="130059″]