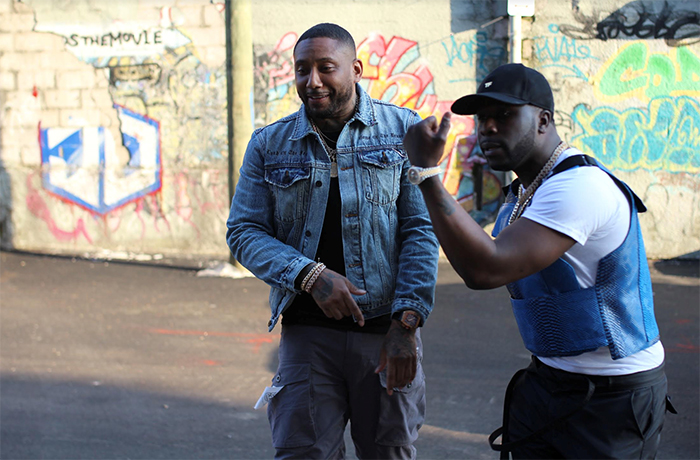 Maino and RRose RRome release the new 'No Time' video.
Maino and RRose RRome have been friends for over 10 years. Inspiring each other, they both respect their grind, taking things from the bottom to the top. All while remaining authentic and continuing to hustle hard. This new single, "No Time" flips Lil Kim's original classic. Keeping it thorough, the video was shot in Brooklyn, NY.
The video was directed by Hunter McGhee and the track was remixed/produced by GQ Beats. RRose RRome has also worked with Jadakiss, Chris Brown, Styles P and M.O.P, keeping it true to the NYC sound he grew up listening to.
The premise of "No Time" are men that have no time for fake ones. They are real men, fathers, entrepreneurs, and overall solid individuals. RRose will be dropping his new project, Rose Gold, 7.30.20
[jwplayer player="1″ mediaid="130335″]