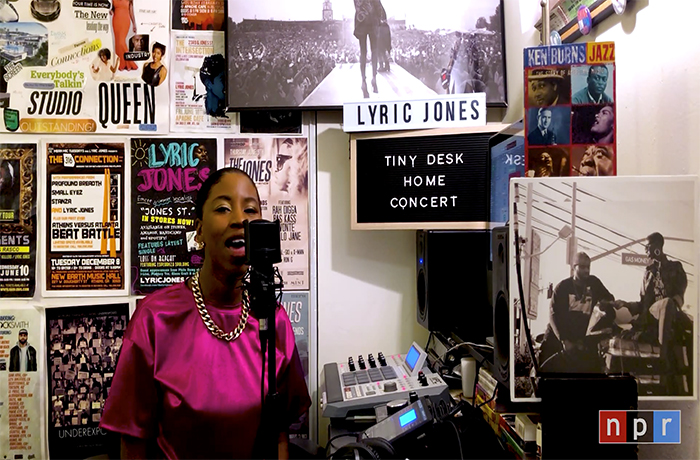 Lyric Jones joins NPR for their Tiny Desk (Home) Concert Series.
Lyric Jones is one of the more talented artist regardless of genre. She can do it all and nothing proves this more than her appearance on NPRs Tiny Desk (Home) Concert series.
Lyric covers three tracks in the video, "All Mine" and "Adulting" from her "Gas Money" album with Nameless. She also cover "Lush Lux Life." Show your support for Lyric Jones by going to her site TheLyricJones.com and purchasing her content and merch.
[jwplayer player="1″ mediaid="131194″]