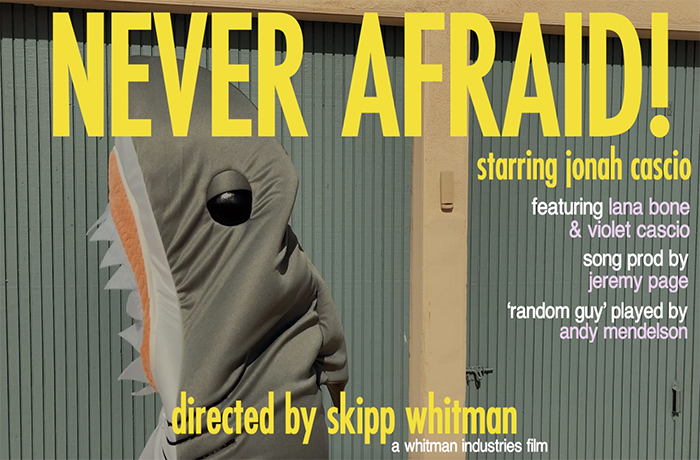 Skipp Whitman is back with his new 'Never Afraid' video.
Skipp Whitman release his new 'Never Afraid' video shot in Hermosa Beach, CA. Skipp finds a young sharkboy touting around town with confidence and wonder. The young sharkboy stumbles across a water gun, which leads him on an epic adventure.
After attacking his (real life) sister and mother, he is chased, and drama and hilarity ensue. Inspired by Wes Anderson's 'Moonlight Kingdom,' this is Skipp's debut video as a director. The song, produced by Jeremy Page with drums by Andy Bodor, is featured on Skipp and Jeremy's new EP called HERMOSA, now streaming everywhere.
[jwplayer player="1″ mediaid="130784″]