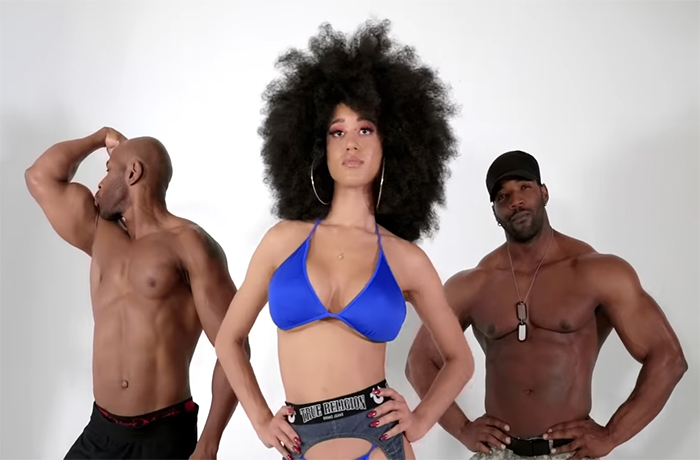 Stormi Maya shares her new "Black Man Magic" video.
Stormi Maya drops a video for her controversial anthem "Black Man Magic." Her song has been getting a lot of play by Joe Budden and Kay Slay. Joe even used it to roast Logic about his retirement.
Recently Joe Budden claimed Pharrell bit Stormi's song for the Hook on "Entrepreneur" featuring Jay Z which sparked a lot of controversy especially considering the whole Blurred Lines lawsuit.
Imagine an inverse world where black is the norm. Where Superman is black and kids want to be like the black role models they see on TV. Where the female video vixen is the rapper and her models are black bodybuilders. This is the world that Black Man Magic portrays.
[jwplayer player="1″ mediaid="131785″]