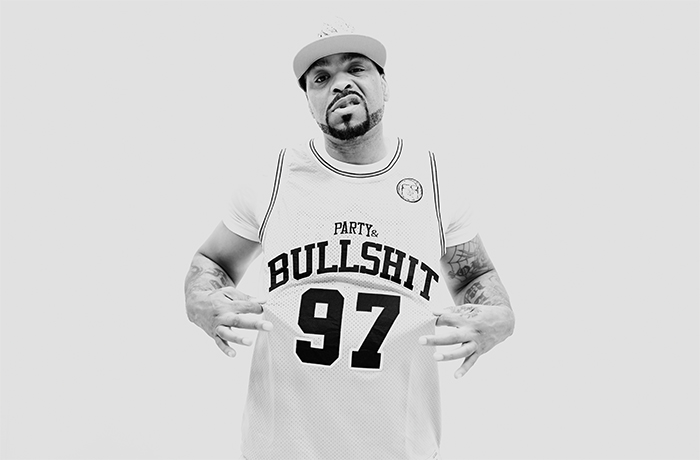 It has been a little more than 3 years since Method Man released The Meth Lab which was released in August of 2015.
The empire that is The Wu-Tang Clan is something that continues to live on. The Wu has kept their ruggedness intact over the years.
Method Man makes a return with his first solo album since 2015 when he released The Meth Lab. Many are wondering why Method Man is releasing another album after such an illustrious music career. In an interview with Billboard, Meth explained – "I can rhyme my ass off, that ain't nothin' new," he said. "People already knew that, but they just tend to forget. Every now and then you've gotta remind them." The Meth Lab II: The Lithium, his sixth solo album picks up where The Meth Lab left off.
Meth has been one of those more established rap artists who have given love to new/younger artists. On this new album he lends his hand to a few of those new artist. On 'Eastside' Method Man allows Intell to showcase his skills. The Meth Lab II: The Lithium proves that Meth's voice has not changed and that he spitting as if he is still hungry.
Meth uses production from Dame Grease and Ron Browz to channel that gritty golden era Hip Hop at the same time adding a new flair. It's more than just his usual tough talk, though the tough talk is reliably clever: "Feel the tension when I walk into a room watch your step and watch your tone boy you talkin to a goon, been a problem since those old-heads was snortin' off the spoon, half you rappers getting shortbread and offered Lorna Doones." This is how Meth starts off the 'Bridge Boys' track featuring Roc of Heltah Skeltah and Kash Varrazano.
Meth makes it clear on 'Ronin's' about the longevity of his rhymes. "My follow everlasting my lines never lacking even on Christmas Eve I out rhyme whoever rapping. Slime should have tapped but he blind to the facts and uh….past time for the last time I rhymed in this fashion." Meth goes on to say later in his verse that he closing the caption. Could this be the final album for Meth?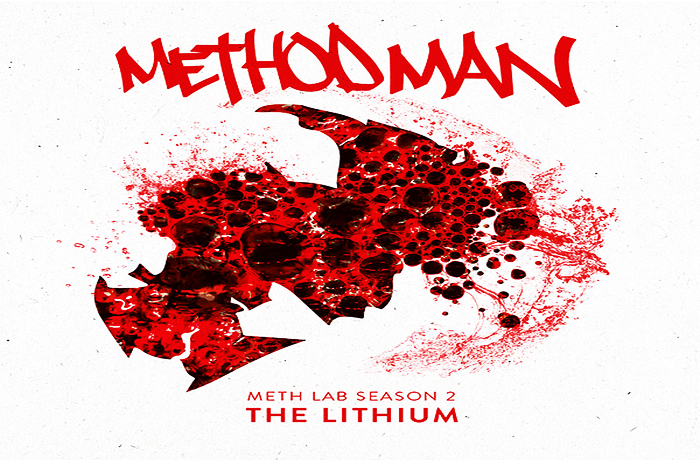 Meth received much help on the album with a feature on nearly every track. The only track that Meth did not have a feature on is 'Two More Mins'. He also fills the album with three skits that he refers to as "commercial breaks." Aside from 'The Lab' that has that "trap" sound, the features stay true to the ideal Hip Hop sound. With notable appearances from Raekwon, Redman, Hanz On as well as Noreaga, Snoop Dogg and his Wu-Tang brethren Cappadonna and Masta Killah; the album is quintessential.
Within the 22 tracks on the album, you will for the most part get boom bap although there are some new wave sounds sprinkled in. If you are already a fan of Method Man, this album will not change this fact.
If you are unaware about the uses of Lithium, is used to prevent extreme mood swings. This is exactly what you will get when you listen to this album, as you will get a steady dose of Method Man. The album is set to drop on December 14th via Hanz On Music Entertainment / ONErpm.
Essential Tracks: Kill Different, Eastside, Wildcats, Grand Prix, Ronin's and SI Vs. Everybody
'The Meth Lab II: The Lithium' Track Listing:
The Pilot – Intro
Episode 1 – Kill Different (Hanz On & Raekwon)
Episode 2 – Eastside (Intel & Snoop Dogg)
Commercial Break (Thotti Gotti)
Episode 3 – Grand Prix
Commercial Break (Impractical Jokers Pranks)
Episode 4 – Drunk Tunes (Noreaga, Joe Young, Mall G, Jessica Lee Lamberti, Deanna Hunt)
Emergency Forecast (Thotti Gotti Weather Report)
Episode 5 – Wild Cats (Redman, Streetlife & Hanz On)
Episode 6 – The Lab (Spank)
Episode 7 – Bridge Boys ( Roc 'Heltah Skeltah' & Kash Varrazano)
Episode 8 – Back Blockz (Freak, Cardi Express & Youngin)
Episode 9 – Ronin's (Hanz On, Cappadonna & Masta Killah)
Commercial Break (Impractical Jokes "Torture")
Episode 10 – Two More Mins
Commercial Break (Thotti Gotti "Pussy On Soundcloud")
Episode 11 – SI Vs. Everybody (Apocalipps & Iron Mike)
Episode 12 – Lithium (Sheek Louch & Hanz On)
Episode 13 – P.L.O. Remix (Hanz On, Hue Hef, Streetlife & Lounge Lo)
Episode 14 – Killing The Game (Pretty Blanco)
Episode 15 – Yo (Hanz On, Streetlife & Apocalipps)