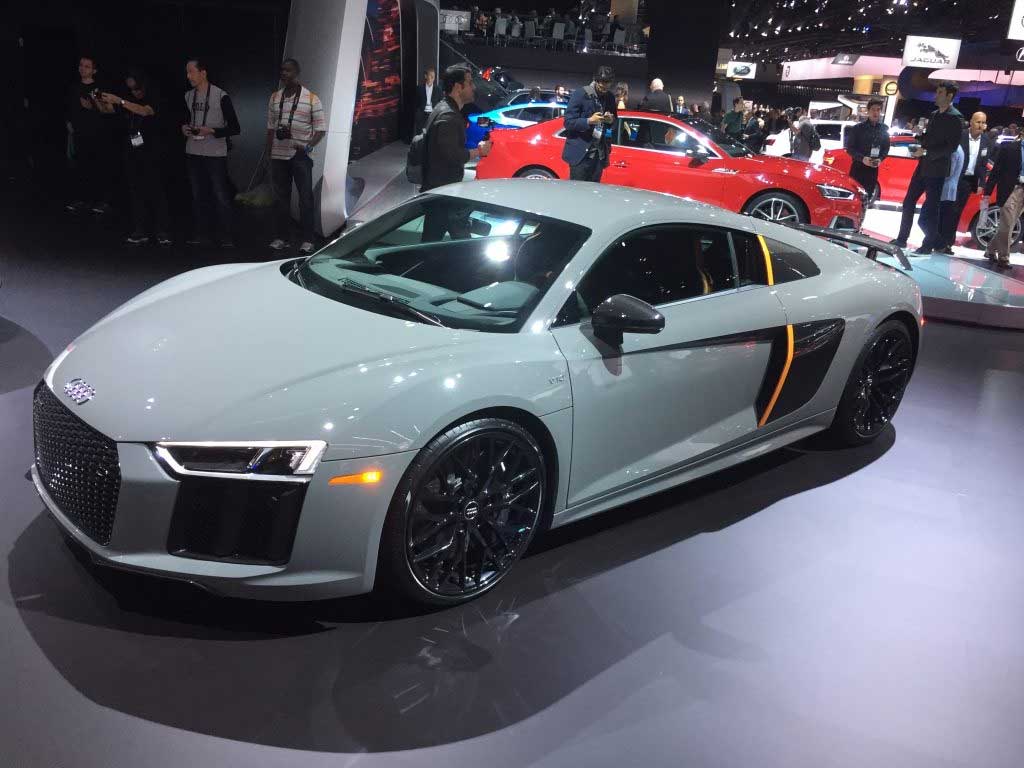 Courtesy of Automotive Rhythms www.automotiverhythms.com
Shown at the 2016 LA Auto Show Audi presented 1 of 25 copies of the 2017 Audi R8 V10 Plus Exclusive Edition with new, innovative laser light technology that sees far beyond the human eye. The $229,200 supercar is empowered with carbon fiber and comes in Quantum Grey with unique Solar Orange highlights. Each model receives a titanium black-optic exterior package with 20″ 10-spoke-Y-design spins in high-gloss anthracite finish and a special gloss anthracite front grille. Also, the vehicle's carbon sideblade gets a Solar Orange painted vertical stripe, complementing the racing shell seats.
Each headlight contains one laser module that operates with four high intensity laser diodes. Each module bundles these diodes into a blue laser beam with a wavelength of 450 nanometers. A phosphor converter then transforms the blue laser beam into a very bright and pure white light. The R8 exclusive edition is also the first Audi vehicle to couple the laser light with dynamic front turn signals.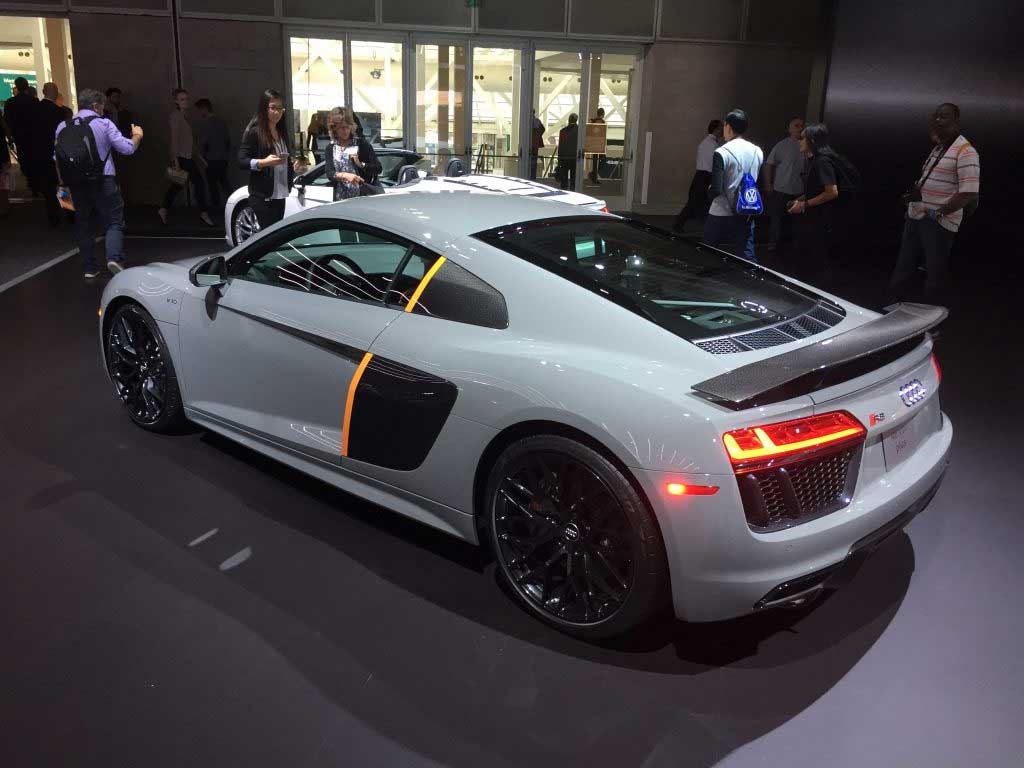 Other features include:
•    Full-LED headlights with laser high beam technology
•    Quantum Gray exterior color
•    Titanium Black-optic exterior package
•    20-inch 10-spoke-Y-design wheels in high-gloss anthracite
•    Carbon sideblade with Solar Orange stripe
•    Steering wheel with Signal Orange 12 o'clock marker
•    Audi exclusive Full Leather package in Black/Signal Orange
•    Audi exclusive customized illuminated door sills "one of 25", Carbon matte
•    Audi exclusive door sill trim in Leather
•    Audi exclusive Alcantara® headliner w/ diamond-stitching
•    Audi exclusive rear panel and rear shelf in Alcantara®
•    Audi exclusive floor mats
•    Audi exclusive luggage compartment trim in Alcantara®
•    Audi Beam – R8 logo