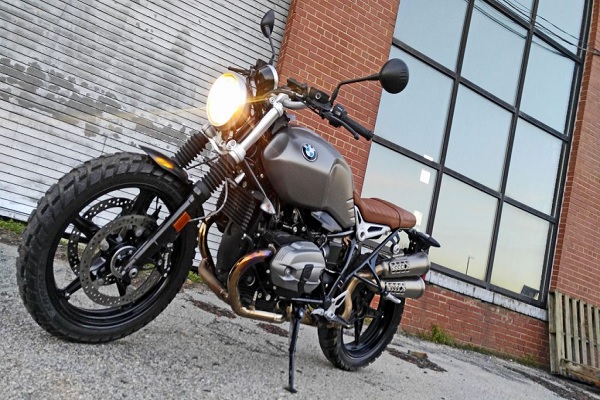 Courtesy of Automotive Rhythms www.automotiverhythms.com
Experienced by Leon L. Brittain
First impressions aren't necessarily everything. Take the 2017 BMW R nineT Scrambler for example. When our test unit arrived my initial intuition was less than enthusiastic. As a matter of fact I faintly recall uttering, "well, this is going to be interesting." But not because I'm unfamiliar with such motorcycles, it's just that my preference happens to be sportbikes and cruisers whereas the R nineT Scrambler appeared to be a creation imagined by a Hollywood special vehicles team for a James Bond set. And since Bond is all about action the bike is outfitted with knobby off-road tires (optional), a single-sided swing arm and side-mounted dual exhausts, yet still offers that posh, sophisticated feel with its cross-spoke wire wheels and brushed aluminum tank highlighted by the saddle tan leather seat.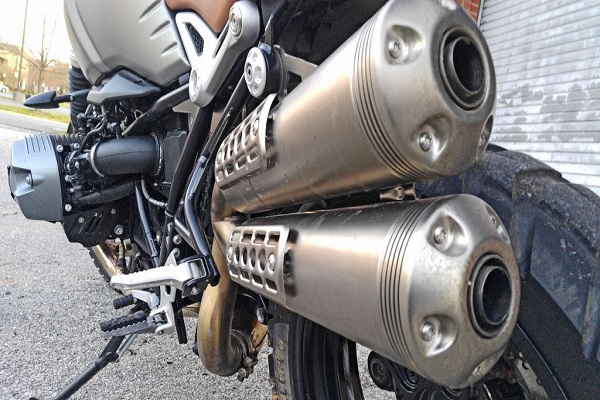 The old saying "April showers bring May flowers" held true during the majority of my time with the nineT Scrambler involving rain, rain and more rain. Turned out this wasn't necessarily a bad thing since the scenario allowed me to add unexpected adventuring to the mix. Commuting through the DMV is notoriously slow, painful and not something I look forward to enduring on my sportbike, cruiser or sporster. However, with the nineT Scrambler's unique mix of seat height, maneuverability, ABS, automatic stability control, the potent 1200 cc boxer engine and optional heated hand grips, which were excellent on chilly April mornings, it was actually a top choice for conquering the commute through the urban jungle. Surprisingly, I found a degree of joy traversing through daily obstacles consisting of pothole riddled streets, stop-and-go traffic and the ability to confidently navigate through and see over congestion with the nineT's tall, upright riding position.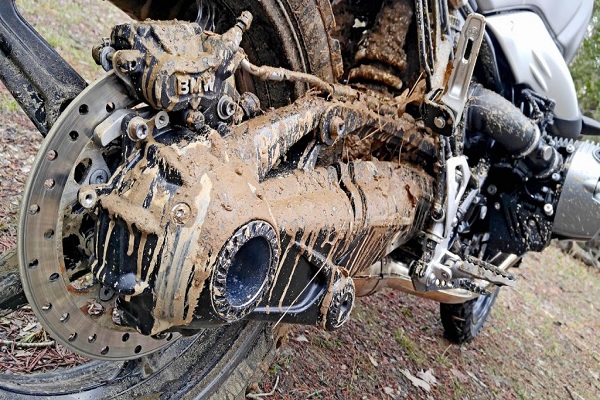 Next up I plotted course for a more scenic destination with the user-friendly BMW Motorrad Navigator V guiding the way. This is where the previous day's rain kicked in for an unanticipated adventure. While looking for the ideal backdrop to photograph this two-wheel lone wolf I took a little trip onto a wooded trail where I encountered more mud than I bargained for, but also enjoyed experiencing the knobby 19″ front and 17″ rear tires to escape a few challenging situations. Although the R nineT Scrambler is still more at home on the twisty back roads, I found its off-road capabilities to be more than capable for such opportune moments.
Everything that made me express "interesting" upon first glance yielded to fun and practical real world applications. With an MSRP of $13,000 our test unit rolled in at $14,645. This heritage class Beemer may not provide the track-ready speed of a sportbike or the laid back riding offered by a cruiser but nor is it meant to be. However, what the R nineT Scrambler does deliver is BMW's tried-and-true Motorrad zest for exploration allowing riders to break from the asphalt path of life and craft one uniquely their own. Turns out first impressions are everything and spot on!