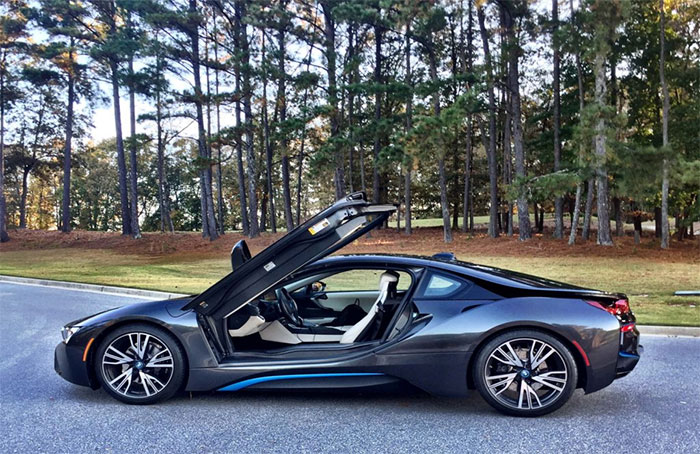 Much love and appreciation to BMW and Rene Serrato from Prestige Auto for supplying Automotive Rhythms with the interstellar BMW i8 Ultimate Driving Machine while flowing through the South. Our Sophisto Grey with BMW iBlue shading was blessed with scissor doors, a carbon-fiber-reinforced plastic roof, 20" alloy spins, BMW Laserlights, Giga World Interior, Connected App Compatibility and of course BMW's TwinPower Turbo 3-cylinder and eDrive electric motor combo for jet like takeoffs. Furthermore, with the Hybrid sports car AWD system featuring a total output of 357-hp and 420 lb-ft of torque along with Dynamic Damper Control and Hybrid specific Dynamic Stability Control, best believe we had no qualms maneuvering rapidly around town.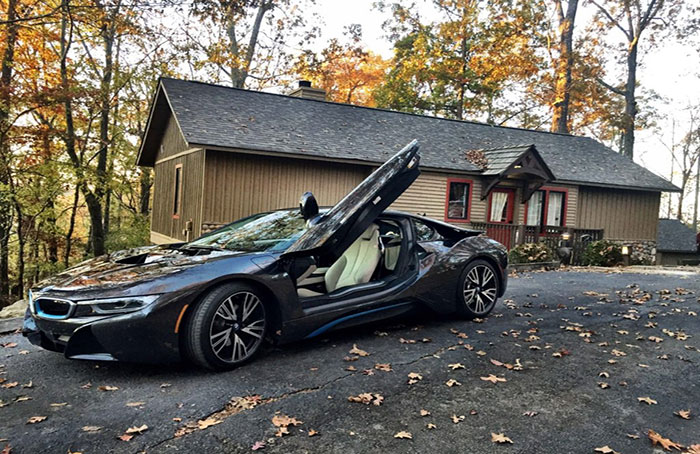 Inside, the sci-fi cockpit kept us in a meditative mood while vibing to our new Reggae Dub mix by the venerable Lee Scratch Perry from the Harman Kardon premium sound audio system. Lee's "New Ark Subatomic Energy" track was super dope rocking through the Bimmer cabin while cruising the ATL!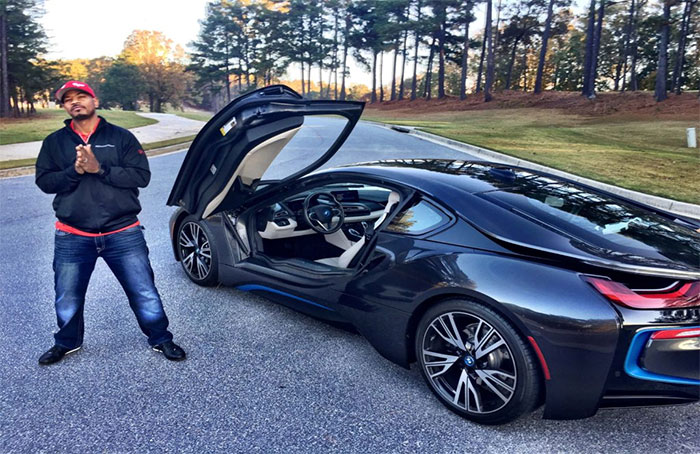 And I can't forget about the reunion with my Georgia Tech Football teammate, roommate and life brother Nate Perryman who loves his electric rides. Currently a Tesla fan, I think I may have initiated a new romance with E-Nergy from BMW. The i8 is all yours for a $143,400 base model or $152,695 if you want to mirror our specs.
Courtesy of Automotive Rhythms www.automotiverhythms.com