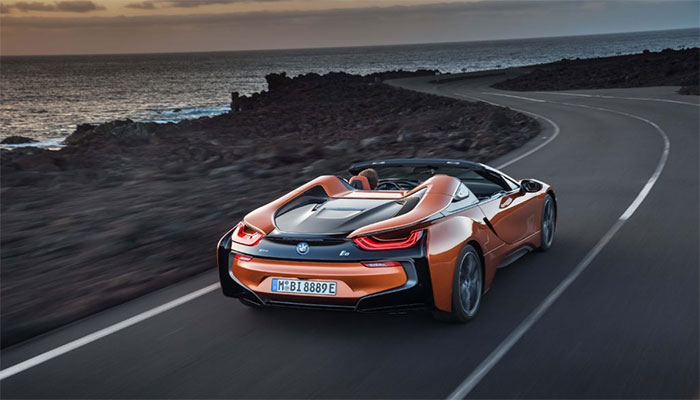 2019 BMW i8 Roadster
Introducing the 2019 BMW i8 Roadster two-seater with a full electric convertible soft top that opens in under 16 seconds. The sci-fi green energy sports car features BMW eDrive technology, more power at 369 hp, a refined high-voltage battery with increased capacity and range and new exterior colors dubbed E-Copper and Donnington Grey.The allure of sustainable driving is poised to enter another new dimension for the Ultimate Driving Machine. The first-ever BMW i8 Roadster takes the BMW i8's combination of locally emission-free mobility, high-caliber performance and adds the top-down driving experience.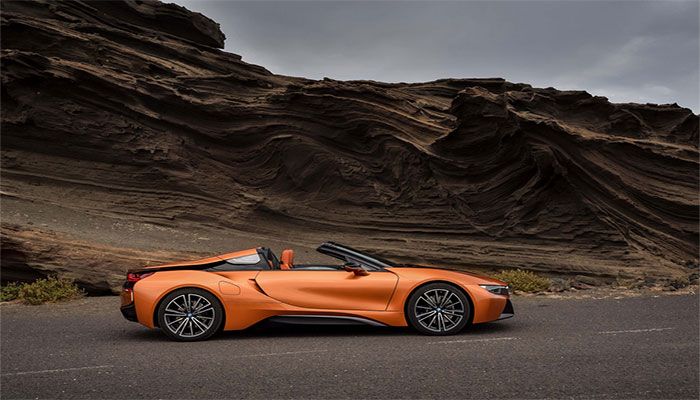 The Roadster offers a whole new sensation of freedom, opening the door to virtually silent driving with zero CO2 emissions and bringing an extra edge of purity to open-air driving. An optimized BMW eDrive technology means the first-ever BMW i8 Roadster and BMW i8 Coupe can cover up to 18 miles (preliminary) in purely electric driving. With hybrid-specific all-wheel drive, combustion engine driving the rear wheels and the electric motor driving the front wheels, acceleration 0 to 60 mph takes just 4.2/4.4 seconds (preliminary) Coupe and Roadster respectively with both reaching an electronically limited top speed of 155 mph.
Courtesy of Automotive Rhythms www.automotiverhythms.com