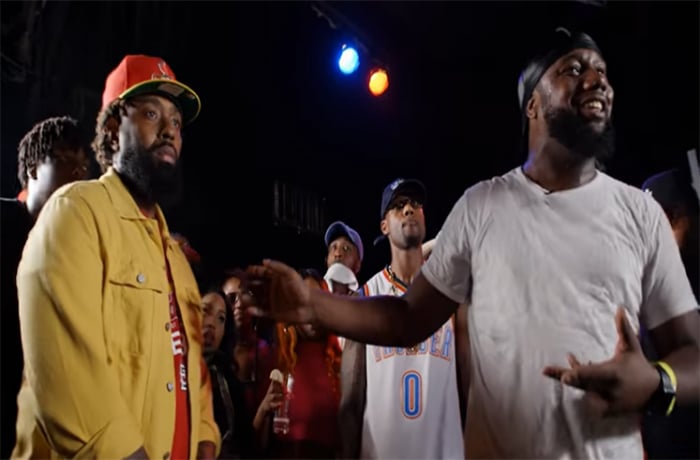 Murda Mook and Aye Verb go at each other in this new battle.
Watch one of the most impactful classic rap battles of all time as two of the biggest names in battle rap history face off for an epic rap battle.
With their legacies on the line Murda Mook and Aye Verb deliver the fans one of the best battles ever as the main event on the best event of 2018.
[jwplayer player="1″ mediaid="118984″]