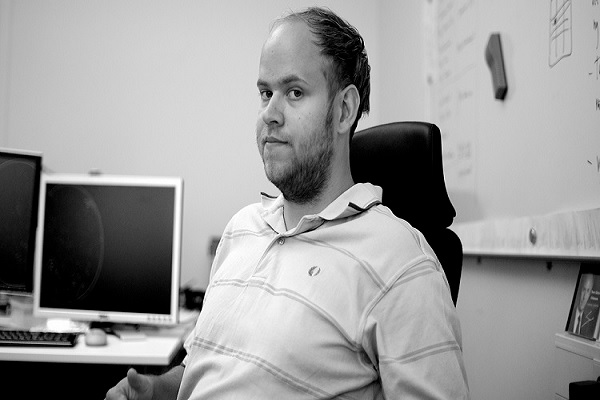 Along with spammers and coverbots, has Spotify also gamed the music industry and artists' fans?  According to a new report, they may very well have.
Kendrick Lamar's "Humble" recently reached number one on Billboard's streaming charts.  Straight off the rapper's album, Damn., Lamar has racked up over 291 million streams on Spotify.  But, did you know that a third-rate cover of the song, 'Sing Down and Be Humble' has 300,000 streams?  According to a new report, Spotify has allegedly gamed the industry to avoid paying out real artists like Lamar.
In a lengthy piece, Vulture's Adam K. Raymond alleges that Spotify has purposefully filled its service with fake accounts.  The Swedish streamer has yet to tackle "the coverbots and ripoff artists who vomit…inferior versions of popular songs."
The streamer has also allowed users to upload silent tracks.  Each track is "precisely long enough to generate a fraction of a cent for the artist."  Independent artists can also upload covers from artists who have yet to release their songs on the service.
The fraud happens thanks to Spotify's board search results, writes Raymond.  With over one hundred million active users, these search results allow artists to "game the system" for profit.
So, how does Spotify allow gaming to happen?
In the piece tackling Spotify's playlists, Liz Pelly writes that the streamer has reached "never-before-seen authority" in the industry.  The service decides how they distribute, discover, and decide which ones to pay.  The goal, writes Pelly, is to "build brand loyalty" and embolden its "authority" in the music arena.  Playlists have become the streamer's preferred method to "expand that authority."  Simply put, writes Pelly, Spotify uses playlists as part of its "unprecedented grab for power and control in music."
In addition, Sony's Filtr, Warner's Digster, and Digster's Topsify curate several top playlists that appear on the service.  Spotify staff do manage several playlists. However, by using label-owned playlisting brands, major labels "effectively use these playlists to pump their artists into Spotify-owned algorithmic playlists."  In other words, writes Pelly, Spotify knowingly allows major labels to game the service's playlists.
This method has worked wonders with small-time artists who also know how to game the service.  Raymond also attributes the problem to Spotify's curated playlists.  Using the example of the Happy Birthday Library, the streamer has allowed personalized versions of 'Happy Birthday.'  Users have streamed these versions of 'Happy Birthday' more than a million times.  To enjoy this clear gaming oversight, relatively unknown artists record a Happy Birthday single.  The song, alleges Raymond, then gets added to the "Happy Birthday" playlist.  These relatively unknown artists (or spammers) then enjoy sweet royalty checks when Spotify adds them to the playlists.
So, why doesn't Spotify clean up the service from spammers and coverbots who game the system? Because it does so, as well
Raymond claims that Spotify views playlists as "kings."  Songs on playlists generally enjoy a ton of plays.  However, how can it make sure it pays out relatively little to big-name artists?  Simple, writes Raymond; it pays producers upfront to create fake artists.  These fake artists then rack up plays without the streamer having to worry about having over further royalty payments.  According to Raymond, Spotify thus avoids writing royalty checks that come with prime playlist placement. In other words, Spotify also games its system for its own benefit.
"This upfront payment saves the company from writing fat streaming checks that come with that plum playlist placement, but tricks listeners into thinking the artists actually exist and limits the opportunities for real music-makers to make money."
To remove the playlist system that allows spammers and coverbots to profit, it would lose out on precious revenue. This, alleges Raymond, means Spotify actually devalues music as a whole.  When listening to songs fabricated by these fake artists, most users on the service will take time to realize the mistake.  However, by this time, Spotify has allegedly avoided paying out that sweet, sweet royalty check to big-name artists.
The streamer didn't answer questions when presented with this information, writes Raymond.  However, the streamer has faced similar accusations in the past, with top artists pulling their music from the service.