Jakk Wonders returns with the new 'Forgotten Wonders' EP.
South African producer Jakk Wonders presents "Forgotten Wonders" a feature compilation LP that boasts previous collaborations with the likes of BK veteran Skyzoo, Army of The Pharaohs member Reef The Lost Cauze, bars from Grammy nominated producer and Jamla resident Khrysis, DJ X-Rated of the German heavy-weight production unit Snowgoons, Justus League alumni and Little Brother affiliate Chaundon, Nineties vets The Legion to lyrical spitters such as MidaZ The Beast, Rob Regis, Lee Black and more. The LP contains 12 tracks for free download here.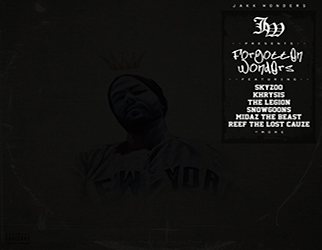 Preset with id 10 does not exist!Main playlist with id 517 does not exist!