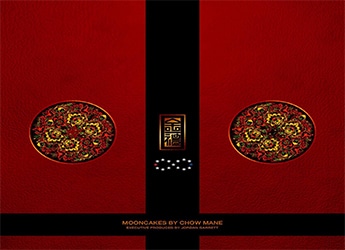 Chow Mane debuts on SpitFireHipHop with his 'Mooncakes' EP.
Bay Area-based hip-hop artist Chow Mane makes his debut with the release of his 6-track EP, Mooncakes. Executive Produced by Jordan Garrett and released through Forever New Nation with production from Hongye. Chow Mane delivers banger after banger on Mooncakes, touching on his experiences of growing up a Chinese American in the Bay Area and much more. Raised between Salinas and San Jose, Chow Mane graduated from UC Berkeley and now calls the city of Oakland home. Making a wave with dope performances throughout the area, Chow Mane recently performed for a sold-out show at The Catalyst in Santa Cruz and will headline with his own release party in San Francisco this weekend.
The title track, 'Mooncakes' catches Chow Mane running through the trials and tribulations of his childhood: growing up in a family full of immigrants and Vietnam war refugees, working at a Chinese restaurant, and trying to stay true to traditions while growing up in America. Speaking on his culture and that one of a kind Bay Area life, Chow Mane delivers a unique and honest project laced with subtle humor, dope production, and plenty of bass to keep your speakers knocking. If you're on Spotify be sure to follow Chow Mane and add your favorite song to your playlist! Also, check out the Mooncakes EP on iTunes, Google Play, and more.