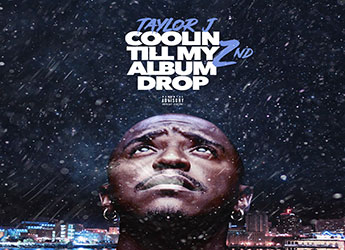 Taylor J drops off his new 'Coolin Till My 2nd Album Drop' EP to holdover his supporters.
St Paul, MN rapper Taylor J has had a big run in the last 12 months. He has released 3 mixtapes one being a collaborative tape with the legendary producer Lex Luger. In the 12 months he has also released over eight music videos, signed a distribution deal with Empire and released his debut album "Who Would've Thought".
He's back today with a new EP titled "Coolin Till My 2nd Album Drop" to give his fans some new music and to announce that his second album is on the way. The EP features production from Lex Luger, Adot The God & More.