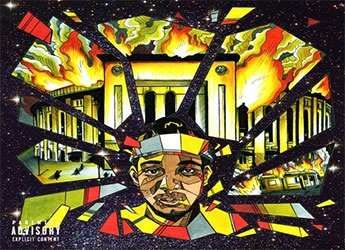 Big Tyni returns to SpitFireHipHop with his new project titled 'Lil Bigga'.
New York artist Big Tyni releases new music via his new project. Mixing Rock music with modern Hip Hop/Trap, Big Tyni aka lil bigga drops a project titled 'Lil Bigga'. With the standout track 'Long Live J Prince' Big Tyni displays his story telling skills like those New York artist from years' past.
Tyni has configured a project that can run alongside projects that have been released by artists with major deals. Many of the tracks on the this project like 'Pace' are radio ready. Press play on 'Lil Bigga' and let us know what you think in the comments below.