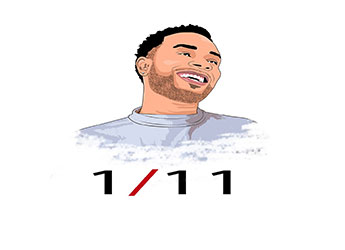 Pennjamin Bannekar begins the new year by releasing his new EP titled '1/11'.
After a 2017 that saw Pennjamin Bannekar secure placements with upcoming YouTube Red TV Shows and writing Dhniera Blu's solo debut,  Pennjamin Bannekar opens up 2018 with the release of his 1/11 EP. The 8 song EP features the lead single, "Alter Prayer" and features appearances by Dhniera Blu, D2G and longtime collaborator J. Hill.
The EP features production from KiingR, BobbyMadeTheBeat, Canis Major, Kenneth English and more. Listen to his new EP '1/11' below.