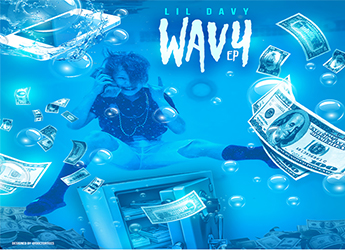 Lil Davy debuts on SpitFireHipHop with his 'Wavy' EP.
Lil Davy Davian Robert Burleson is 12 years old and was born on January 6, 2006 in Daytona Beach Florida. He describes himself as a melodic rapper that likes "to get wavy on beats". His love for music began very early.
During summer breaks from school he would sit in his father's studio watching him record sessions. Today he releases his debut project 'Wavy' EP.